By Harris-Okon Emmanuel
UYO—Akwa Ibom State Government has threatened to pull down all structures standing on the rights-of-way in a bid to checkmate the perennial flooding of Uyo metropolis and other cities in the state.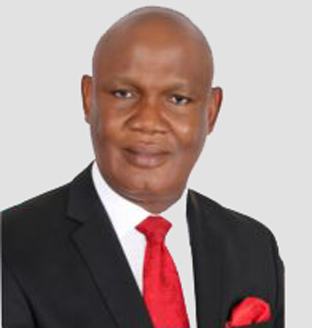 Commissioner for Works, Akparawa Ephraim Inyang-Eyen handed down the warning, yesterday, while inspecting the extent of work on Asutan Street, Idongesit Henry Crescent, Effiong Udo Akpan Street, among other adjoining streets in the vicinity.
The commissioner, who addressed property owners, said that the government will  bring down any property blocking water channels but pledged to pay compensation on the affected properties to alleviate the plight of their owners.
He stated that the efforts of Governor Udom Emmanuel in undertaking to build new roads in the metropolis were to address flooding and ease the movement of people and goods.
Inyang-Eyen said the governor was passionate about opening up the state capital, tackling the challenges of flooding and providing alternative routes for the people and advised the youths in the communities to cooperate with the contractors handling the project.