The Federal Government has put measures in place to continuously enhance safety and security in the aviation industry, the Minister of State for Aviation, Sen. Hadi Sirika, has said.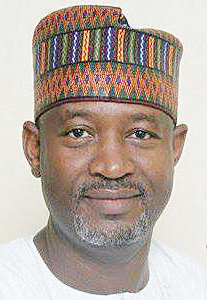 According to Sirika, this was in accordance with the reformation agenda of the President Muhammadu Buhari- led administration for the aviation sector.
The minister made the assertion in a statement by Mr James Odaudu, the Deputy Director, Press and Public Affairs, Ministry of Transportation on Wednesday in Abuja.
Sirika spoke following the Tuesday accident involving the Dana Airline at the Port Harcourt International Airport.
He said that the Federal Government sympathised with the passengers on board of the aircraft over their traumatic experiences.
Sirika said: "Government will not abdicate its commitment to the safety and security of lives and property in the Nigerian airspace.
"An aircraft operated by Dana Airlines was involved in an accident yesterday, Feb. 20, 2018 at the Port Harcourt International Airport.
"The aircraft, with the following details; 5N-SRI, Flight Number: 0348, Type: MD 83, Souls: 54 including 05 Crew landed at the Port Harcourt Runway 21 and overran the Runway at 1751 UTC.
"All on-board were evacuated safely with no reported casualties.
"The airport was briefly closed for safety reasons and reopened after proper assessment this morning."
He said that the Accident Investigation Bureau (AIB) had commenced investigation in accordance to ICAO Annex 13, while the Nigerian Civil Aviation Authority (NCAA) had heightened Safety Oversight over the operator.
NAN