By Dennis Udoma
UYO—Former federal lawmaker from Akwa Ibom State, Dan Akpan, has threatened legal action against the Joint Admissions and Matriculation Board, JAMB, for blocking his Computer-Based Test, CBT, centre from registering candidates for the just-concluded 2017/2018 UTME registration.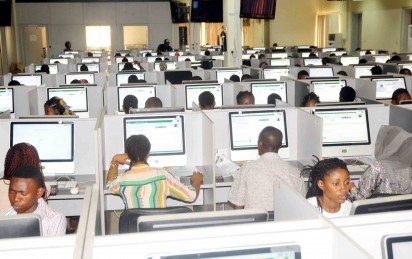 This is even as he alleged that over 6,000 candidates seeking registration with JAMB in Akwa Ibom this year will miss out of CBT.
Akpan, who is also the Proprietor of Spring-wood Investment Limited at Ikot Okpudo in Nsit Ubium Local Government Area of the state, gave the threat weekend, noting that the centre was approved and accredited by JAMB in 2016.
According to him, "problem started when our router could not access JAMB, and we had to report the matter to the State Coordinator, Mrs Odigida, who referred us to Mr. Adamu, a Director in Abuja office.
"My administrator has been talking to Adamu, who promised to give us a SIM card. Two months after, he referred us to the State Coordinator, who is not helping us.
"Because of this, I have personally gone to Abuja office to complain and they admitted receiving our letter of complaint.
"As we speak, JAMB has not done anything to rectify the problem and we are completely frustrated as we could not do registration this year."