By Dennis Agbo
ENUGU—ENUGU State House of Assembly has raised the state 2018 appropriation from initial N98 billion proposed by the State Governor, Ifeanyi Ugwuanyi to N103.56 billion.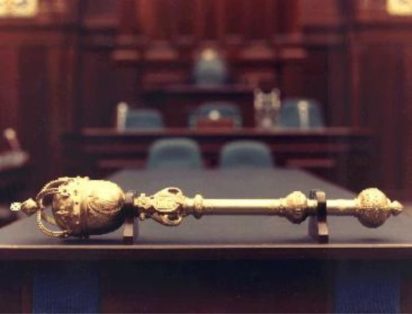 The House said the increment, which was for capital expenditure, was to boost the state government's infrastructure development drive.
Similarly, Deputy Speaker of the House, Hon Donatus Uzogbado told Vanguard that the increment was "to capture more developmental projects that will impact on our people. Such infrastructure like rural roads."
The House at the plenary also asked the Central Bank of Nigeria, CBN, to forthwith, stop  commercial banks from unwarranted and 'fraudlent' charges being imposed on customers nationwide.
The House said its observation indicated that banks slam charges on customers based on independent bank policies other than uniform basis as it used to be.
Speaker of the House, Rt. Hon. Edward Ubosi stated that the budget figure was based on economic indices and the expenditure framework, stressing that oversight functions by the lawmakers will be taken seriously to ensure full implementation.
Ubosi  said: "I commend all the members for their commitment towards the passage of this budget. However, I urge everybody to monitor the budget critically by way of oversight function to make sure that it is fully implemented."