By Ben Agande
Kaduna—All Progressives Congress, APC, in Kaduna State has dismissed the purported suspension of Governor Nasir el-Rufai by the Senator Suleiman Hunkuyi-led faction of the party, saying it was illegitimate, laughable and should be disregarded.
Briefing newsmen on the outcome of the state executive council meeting at the party secretariat in Kaduna, yesterday, Acting Secretary of the party, Yahaya Baba Pate, said the 'so called' chairman of the faction, Danladi Wada, was an impostor who lacked the power to suspend any member of the party.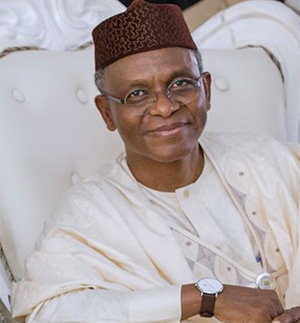 He said: "The authentic chairman of the party is Alhaji Shuaibu Idris. He is the chairman recognised by the national leadership of the party.
"Last week, he received an invitation letter from the national secretariat, signed by National Chairman, Chief John Odigie-Oyegun, inviting him for National Executive Committee meeting next week.
"The Senator Hunkuyi-led group is illegitimate. As far as we are concerned, most of them have been expelled, including the so-called factional chairman, Danladi Wada.
"As for Senator Hunkuyi, he is on six months' suspension, because we cannot expel him. Only the national leadership can expel him, because he is a political office holder."
The acting secretary also revealed that the meeting adopted the recommendations of the State Working Committee on local government elections and commended the ongoing registration of party members.
According to Pate, the party is set to roll out the timetable in a few days for the party primaries, ahead of the local government elections.