By Emma Ujah, Abuja Bureau Chief
ECONOMISTt and financial analyst, Mr. Opeyemi Agbaje, has criticized the federal government's debt-led economic strategy, advocating an investment-led strategy in managing the nation's economy.
He spoke at a media parley organised by FCMB Bank in Abuja, weekend.
Agbaje who is the Chief Executive Officer of RTC Advisory Services Limited said, "The whole idea of debt-led economic strategy is wrong. Why not choose an investment-led economic strategy? Now what we see is re-financing our domestic debt with foreign borrowing. The argument is that it is cheaper. However, when oil prices tumbles, we will have problems with foreign exchange inflows and when that happens, the naira value will fall and at such a time, the cost of servicing such foreign debts could more than double."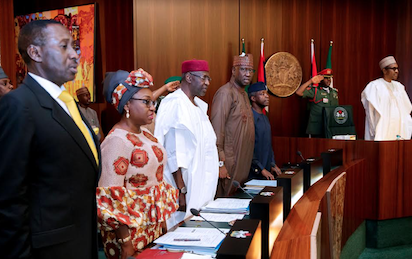 The RTC boss noted that there was a huge global investment capital that could be attracted to the nation, without borrowing and that it made better economic sense than borrowing to undertake infrastructure. "We have global capital that can transform our infrastructure. Our preference for a debt-led economy is our original sin. We need an investment-led economy. Borrowing to do all these is a sub-optimal approach."
Agbaje also called for an immediate restructuring of the budget by allocating more funds to the capital components of the federal and states budgets. He regretted that a minute percentage of Nigerians, only three million people, have been consuming the bulk of the budgets of all tiers of government, at the expense of the about 180 million people.
His word: "Those in the employment of both federal and state governments are not more than three million. All the recurrent budgets of both federal and state governments are to keep three million people comfortable, out of the whole population of about 180 million people. The recurrent budgets are implemented in full and whatever remains is what is used for capital. Even the capital budget is taken largely by the same people in government through corruption.
"Until we reverse the budget structure of Nigeria, poverty will continue to grow. It should be reversed because the capital budget is what affects the masses, in terms of the provision of roads, rails and other infrastructure facilities.