By Lawani Mikairu
Domestic airline operators have faulted the decision of the Federal Government to implement the Yamoussoukro Decision,  YD, which was reached in Cote d'Ivoire in 1988. The YD has created Single African Air Transport Market.This will enable airlines from countries who are signatories to the YD to freely fly to member-countries without encumbrances.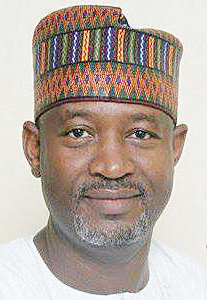 The Federal Government had over the weekend in Addis Ababa, Ethiopia, during the Africa Union, AU, summit, joined 22 other African countries that are signatories to the implementation of Single African Air Transport Market (SAATM), which was born out of YD in 2015 to commence immediate implementation of the policy.
Despite the benefits the promoters of the policy, especially the International Air Transport Association (IATA, African Civil Aviation Commission (AFCAC) the African Airlines Association (AFRAA), and the Nigerian Civil Aviation Authority (NCAA), have said the Nigerian economy and the aviation industry will get, airline operators are saying Nigeria is not yet ready to compete with the rest of Africa to get the accruing benefits of single skies.
According to the Airline Operators of Nigeria, AON Chairman, Captain Nogie Meggison, while the idea of Single African Air Transport Market may be noble on paper, "there is a need for government not to lose sight of the facts and the dangers of the direct impact of the decision on the Nigerian economy and Nigeria as a whole and the future of our youths."
The International Air
Transport Association, IATA, the trade association for the world's airlines, representing some 280 airlines or 83 per cent of total air traffic, have said Nigeria would earn over $128m increase from its annual Gross Domestic Product (GDP) with the implementation of the policy;  and that Africa as a whole "could earn about $1.3bn additional intercontinental GDP from the sector with full liberalisation and create millions of jobs apart from generating additional five million passengers."
But AON is concerned that the timing is not right as there are several unresolved issues and challenges being faced by Nigerian aviation that will "ultimately undermine the perceived gains of this Treaty that might be an illusion for our beloved country."
Meggison said: "Some of the problems for Nigeria to take its position and compete favourably in the open skies process include the following:
"Unclear and constantly changing policies that throw out Nigerian airlines' feasibility studies into red. Government should come out with a clear policy that will position Nigerian airlines to take full advantage of the open skies.
"High Bank Interest rates of 28 per cent compared to access to cheap funds provided and guaranteed by the government of most African carriers at a maximum of 2 per cent."  He also said that Nigerian airlines pay VAT while most African carriers don't pay VAT both in their various countries as well as here in Nigeria. This is already a deficit of 5% on a small margin industry from the start for Nigerian Airlines. He added that airlines in Nigeria don't have access to forex.  "We only get allocation per percentage of our bids which takes an average of six months. Most of the African carriers are subsidised and funded by their government.
"Nigerian airlines are at a disadvantage to other African airlines that are largely government-owned and heavily subsidised. For instance, South African Airways got on the average about $350m yearly in the past decade; Kenya Airways got about $600m in 2016, while RwandAir has never published its financial results for over a decade. Yet, they will be competing against Nigerian airlines with private finance at 28 per cent," Meggison said.
He further said Nigerian airlines are subjected to multiple charges, taxes, levies and fees. "On the average, we pay about 37 different charges that come under the guise of statutory levies and taxes to sustain a staff strength of about 18,000 of the various government agencies compared to most African carriers who pay a fraction in their countries to support a staff strength of less than 500."
"The charges around Africa are not uniform across board. Government should ensure all the taxes are uniform before the implementation of the Open skies. For instance, when we fly to some African countries, they charge us heavy landing fees in excess of $5000 – $6000. The same countries subsidise their local operators who pay $200 for the same service.
But when they fly into Nigeria, they pay a mere $500, the same as our local carriers. Airlines in Nigeria pay high prices for JetA1 due to high taxes compared to some other countries where VAT and taxes in JetA1 have been abolished for their local carriers and some of them have local production of subsidised fuel."
He therefore said AON considers it as unfair and a complete disconnect that Nigerian airlines who are the fulcrum of the implementation of SAATM in the country were not carried along in the decision process leading up to the signing of a Treaty and Firm Commitment to the process which will ultimately affect the future of aviation in Nigeria in many years to come and the survival of our airlines."