By Elizabeth Adegbesan
The National Bureau of Statistics (NBS) yesterday, said that the 11 Distribution Companies (Discos) have metered 3.45 million customers as at end of 2017.
The Bureau disclosed this yesterday adding that the number of customers metered represents 46.16 percent of the 7.48 million customers captured nationwide.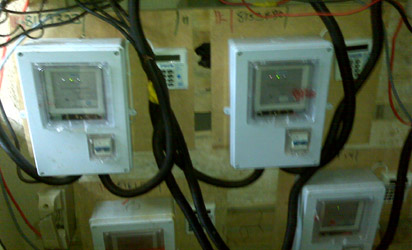 The report was titled:  "Power Sector Report: Energy Generated and Sent Out and Consumed and Load Allocation  for the fourth Quarter of 2017."
The NBS stated:  "Metering data for all discos reflected that 3.45 million customers, representing 46.16 percent of the total 7.48 million customers captured has been metered. Benin Disco has the highest percentage of customer metered with 69.49 percent recorded. This is closely followed by Eko Disco with 60.73 percent and Ikeja Disco with 55.95 percent respectively while Yola and Enugu Discos recorded the least percentage of customers metered with 23.61 percent and 27.72 percent recorded respectively."
The Bureau also disclosed that 94,627 megawatts per hour (MWh) of energy was generated daily by power stations in the fourth quarter (Q4) of 2017.
It noted that the highest daily generation of energy (105,152 MWh ) was attained on the 8th  of December while the lowest daily generation of energy (73,246) was recorded on 18th  of October.
The report stated: "The power generation statistics for Q4 2017 reflected that a total average of 94,627 MWh of energy was generated daily by power stations. Daily energy generation attained a peak of 105,152 MWh on the 8th of December 2017. Thermal stations generated 84,026 MWh of this while the hydro stations generated 21, 126 MWh. However, the lowest daily energy generation, 73,246, was attained on 18 October 2017 as thermal stations generated 55,941 MWh of this while the hydro stations generated the remaining 17,305 MWh."
Subscribe for latest Videos