Chelsea star Thibaut Courtois has hit out at coach Antonio Conte for his decision to sub off Eden Hazard in their defeat at Old Trafford.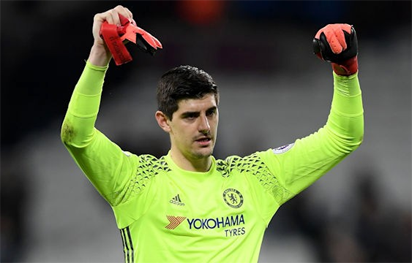 The Blues went down 2-1 to Manchester United, with Jesse Lingard's winner coming two minutes after Hazard had been substituted by Conte.
Now, Belgian goalkeeper Courtois has expressed disbelief at his compatriot's withdrawal, insisting players of Hazard's quality must stay on the pitch for 90 minutes.
"I have no explanation for the substitution of Hazard," Courtois told Belgian organisation Play Sports . "I had not expected him to be taken off but it is a choice of the manager."
"He must explain. I can't look into his head.
"Players like Eden should have 90 minutes on the pitch. He can always bring something extra offensive."
Speaking after the defeat at Old Trafford, Conte insisted it was merely a tactical decision.
"No Hazard [is not injured], no," he told a news conference. "It was a tactical decision.
"You have to keep the same performance for 90 minutes, we didn't have a great balance, and every single player has to try to work with the ball, without the ball, otherwise we lose our balance.
"I think he'd finished his energy because the first half he ran a lot. The second half he started the same way, but when I see a player is a bit tired, my task is to find a different solution."