Antonio Conte has suggested he should not have to win silverware to save his job at  Chelsea.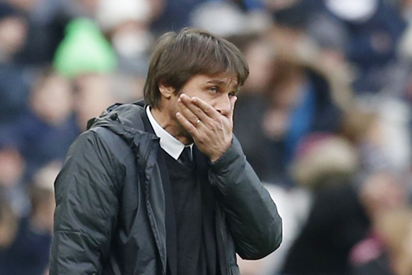 Blues boss Conte lifted the  Premier League  trophy in his first year in England but has come under increasing pressure this season after failing to mount a title defence.
Conte, who has a contract until the summer of 2019, believes the relationship between a club and their manager is more important than winning trophies.
"I think that you continue to work with a manager or coach not because of what he achieves in one season, but because you trust in him," said Conte. "Then you build something with him.
"But it doesn't mean you have to win something, because that's not simple. Especially in England, it's not simple.
"In my vision, you can win but, at the same time, the club might not be happy to stay with you. For this reason, it's right to send the coach away.
"At the same time, you can trust in a coach and his work and continue with him even if you don't win, and try and build something important.
"There are two ways – there is a stupid way and an intelligent way. If the club decides to send me away, I don't know when, it'll be because they're not happy with my work."