By Emmanuel Elebeke
KANO—The Nigerian Communications Commission, NCC, has charged telecom operators in the country to  comply with the Code of Corporate Governance, CCG for efficient and transparent service delivery.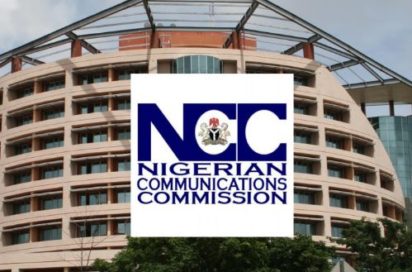 The Executive Vice Chairman of the commission, Prof Umar Danbatta, spoke yesterday at the zonal sensitization workshop on the Code of Corporate Governance for the Telecoms Industry, in Kano. The theme of the workshop is: Telecommunications at the threshold of Data Revolution, the Place of Good Corporate Governance as Enabler for Its Speedy Attainment.
Danbata said strict compliance to the  Code of Corporate Governance had come to stay in Nigeria andwais now compulsory for all telecom operators in the country.
According to him: "The advent of Broadband, LTE and Internet of Things (IoT) have made the need for focused development more urgent than ever. Having noted that communication governance is international in scope and dimension; and that the fund and capital for it are dynamic, it calls therefore for governance practices that are wholly in alignment to international benchmarks, in other words, international best practices. Adherence to good corporate governance creates a focus on value creation proposition that leads to sustainable growth and stability in the telecom ecosystem.
"Our target to achieve 30% Broadband rollout in the country by end of this year 2018 remains in focus. The foregoing speaks to the central and pivotal role of our sector to the overall attainment of our national developmental objectives, hence the need for the sector to lead in integrity, transparency, accountability and ethically, which are the values espoused by the principles of the code.
"In appreciation of the relevance of our sector to the attainment of those objectives, the regulator is committed to deliver regulatory excellence and facilitate operational efficiency, geared towards making the sector attractive to drive the level of investment and capital inflow needed. The regulator is benchmarking its performance standards to international best practices as a means of bolstering sector and international confidence. It is our expectation that the sector would align fully to these operational standards to consolidate on the gains already attained and further position the sector for even more robust performance."
Danbatta informed that the Commission had further developed a programme for further stakeholders' sensitization workshops anchored on zonal basis to further enlighten and gain more robust stakeholders' buy-in to ensure attainment of the code stated objectives in consistent with the regulator's open and transparent approach to discharging its regulatory oversights.
"We are mandating adoption and compliance as no serious corporate entity can claim non-adherence to international best practices or non-adherence to ethical practices.
"The code only sets a framework to monitor actual compliance. Mindful of compliance cost, the code in its principles has categorized companies within the sector to which the code is applicable," he stated.