Jacob Zuma, South Africa's embattled and controversial president, has announced his resignation in a televised address to the nation.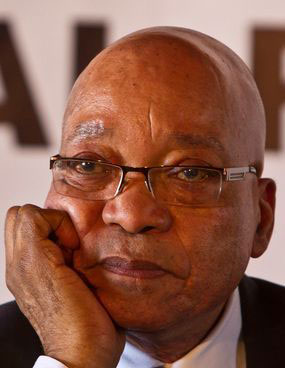 "I have to come to decision to resign with immediate effect," he said late on Wednesday in Pretoria.
Zuma's resignation followed weeks of intense public pressure to step down amid longstanding corruption allegations.
The ruling African National Congress (ANC) formally asked Zuma, 75, to resign on Tuesday. He initially refused, saying he did not understand why he was being told to step down.
The party later announced plans to hold a no-confidence vote against him on Thursday in parliament.
"It is my party that placed me the representative of the people. It is my party that availed me," Zuma said in his speech from Union Buildings.
"Make no mistake, no leader should stay beyond the time the people they serve. No leader should seek an easy way out because they could face a life without the perks of political office."