…Silent on herdsmen
By Joseph Erunke
ABUJA – THE Inspector General of Police, Ibrahim Idris, has directed all state Commissioners of Police to immediately disarm militias in the various states they are in charge of.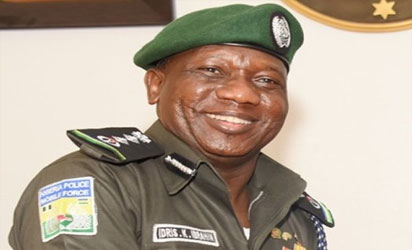 This was even as he warned state governments against arming militias to protect citizens of their states, saying no law in the land empowers them to do such.
He said the Nigerian constitution made it clear that only the security agencies were responsible for carrying arms and ammunition, vowing that those who violate the law in whatever guise would be dealt with accordingly.
Idris, who gave the directive Thursday, a meet with Commissioners of Police and officers above, was however, silent on whether the same applies to herdsmen, who have been not only been accused of carrying sophisticated weapons but also being responsible for killings across the country for over some time now.
Details coming….