…Calls for more robust relationship between Executive, Legislature
By Henry Umoru
ABUJA— SENATE Majority Leader, Senator Ahmad Lawan (APC, Yobe North), said, yesterday, that the ruling All Progressives Congress, APC, will use the remaining part of this year  to fulfill all its campaign promises to Nigerians.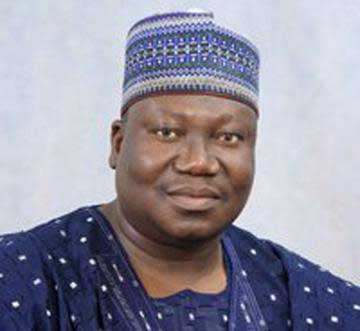 Speaking with Vanguard, the Senate leader said the party would ensure it maintained a very robust relationship with the legislature as a way of moving the country further from where it was at the moment.
Senator Lawan's assurance is coming on the heels of continuous criticism of the present government's economic policies and programmes by Peoples Democratic Party, PDP, and Nigerians on the premise that a party that came on board on the mantra of change was not meeting up with the expectations of Nigerians.
Senator Lawan said:  "We want to have a peaceful relationship in the National Assembly, a very robust one between the Executive and the Legislature.
''As a majority party in the National Assembly, we have to find ways to compromise and talking to people from all sides to move the country forward.
"At the end of the day, we should have a winner, nobody should be a loser. My desire is to see a better relationship and we will need to use the year 2018 to meet some of the campaign promises we made to Nigerians; we want a successful government at all levels of government at the federal, states and local government levels."
Taking a swipe at the APC and the government recently, National Chairman of PDP, Prince Uche Secondus, had said APC was running a broken government since it took over the reins of governance in 2015.
Secondus had said:  "The APC and their government are broken. They are running a broken government. We need to rescue our nation from their hands to rebuild our country once more.  Nigerians can no longer be fooled by false propaganda. They will hear the truth and the truth will save the country, not false propaganda.
"We will never be distracted by the ruling party and their kind of false propaganda. Nigerians know the truth now that all they have been saying in the last two years are mere lies; to revenge and to intimidate Nigerians."