…As Gov Emmanuel flags off 3rd phase of loan scheme to traders to boost A/ Ibom SME
Over 50,000 traders in Akwa Ibom have said that they will endorse Governor Udom Emmanuel for a second term in office in an event they said would take place on Thursday, 1st March 2017.
The gesture, they said, will be a display of total support for the Udom Emmanuel administration whose promises of loans and incentives to the business communities across the state have been fulfilled.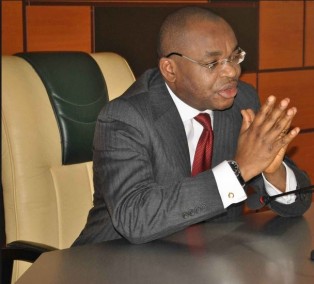 Speaking with newsmen in Uyo, the Special Assistant to the Governor on Traders and Market Matters, Akparawa Idorenyin Raphael, said the event will hold at the popular Etaha Itam Market with over 50,000 Traders in attendance across the state.
Akparawa Idorenyin also hinted that aside the grand endorsement by the traders, that the event will also feature the presentation of the third phase of Akwa Ibom State Micro, Small and Medium Enterprises Development Fund, Loans to traders and co-operative societies by the Governor.
"It will be the first of its kind as well as the mother of all endorsements so far…" he added.
The SA also hinted that all Traders resident in Akwa Ibom, friends, supporters and well-wishers have been invited to turn up en- masse for the event.
He said Governor Udom Emmanuel and his dear wife, Mrs. Martha Udom Emmanuel, are expected as the Special Guests of Honour.
The Deputy Governor, Mr. Moses Ekpo, Speaker of the Akwa Ibom State House of Assembly, Rt. Hon. Onofiok Luke and Secretary to State Government, Dr. Emmanuel Ekuwem, are expected as Guests of Honour.
Others are Members of the State House of Assembly, Members of the State Executive Council and Members of the Public.