Lagos – The Nigerian Communication Commission (NCC) says it in the process of opening up a 60 GHz Band, also known as the V-band, for the deployment of Amateur Radio Services.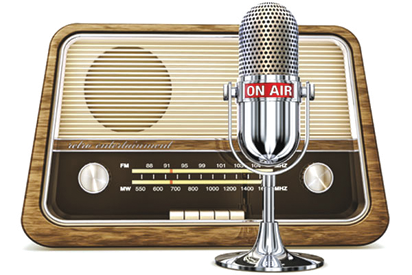 The NCC Executive Vice-Chairman, Prof. Umar Danbatta, made this known on Tuesday at a stakeholders' consultative forum in Lagos.
The Amateur Radio (ham radio) is a popular hobby and service that brings people, electronics and communication together.
People use ham radio to talk across town, around the world or even into space, all without the Internet or cell phones.
It is fun, social, educational and can be a lifeline during times of need.
The use of the 60-GHz (V-Band) goes back to 2001 when the U.S regulator (FCC) adopted rules for unlicensed operations in the 57 to 64 GHz band for commercial and public use.
This very wide frequency band, with over a 7-GHz of continuous spectrum, makes the band very desirable for applications requiring high transmission bandwidth.
Danbatta, represented by Mrs Abigail Sholanke, the NCC Director, Research and Development, said the regulatory body "sincerely believed that the action must be guarded by the decisions and inputs of stakeholders''.
He said that the commission sought active participation of stakeholders toward the framework being put in place to regulate the 60 GHz V-band for the development of Amateur Radio Services.
According to him, the Radio Frequency Spectrum is the fundamental resource for the provision of wireless communication services.
The NCC chief said that the services had become scarce due to the emergence of new technologies and growing demand of wireless service.
Danbatta said that the commission had decided to provide an avenue for stakeholders and users of telecommunication to converge and make inputs in the opening of the 60 GHz spectrum band.
"Radio spectrum in the 60 GHz band, also known as the V-band, has yet to be opened for deployment of services in Nigeria.
"The commission says to boost the eminent advantages that are coming with the 5G and to support short range machine to machine communication, opening band for unlicensed application is an advantage.
"The global unlicensed band exists on 57GHz to 64GHz, a wide spectrum of up to 7GHz,'' Danbatta said.
He said that the commission was also using the seminar as an opportunity to present draft authorisation framework for the use of Amateur Radio Services in Nigeria.
The framework, according to him, was intended to provide a clear and comprehensive outline for amateur radio operations in Nigeria.
He said: "Like-minded users of amateur radio build a community of amateur users to exchange personal, cultural and technical information.
"It is good for technical investigations and wireless experimentation.''
Also at the forum, Mr Austin Nwaulune, the Director, Spectrum Administration in NCC, said that amateur radio was a popular hobby.
Nwaulune said that amateur radio operators came from all works of life.
"Operators of amateur radio could be doctors, students, politicians, truck drivers and even your average neighbours,'' he said.
Nwaulune explained that only eligible persons were allowed to register for amateur radio licences. (NAN)