By Anayo Okoli
UMUAHIA—THE South East Caucus of Inter Party Advisory Council, IPAC, has urged Ndigbo to participate actively in the on-going Continuous Voter Registration exercise organized by the Independent National Electoral Commission, INEC, and get their permanent voters' card, PVC, saying it is the only thing that would equip them to get leaders of their choice.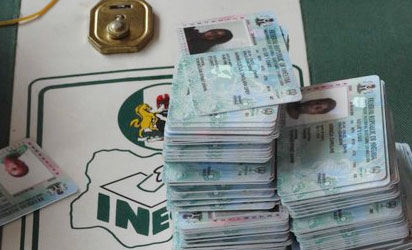 South East IPAC also reminded Ndigbo that if they get registered in their good numbers, it would change the erroneous notion in some quarters that Ndigbo are a minority population, a notion he blamed on their previous lukewarm attitude in participating in the nation's electoral process.
The chairman of the caucus, Prince Emeka Okafor said that if Ndigbo actively get involved and register and obtain their PVCs, Nigerians would realize that they have the largest population in the country.
Okafor, who spoke to journalists in Umuahia, appealed to churches, traditional rulers, stakeholders at all levels to encourage and mobilise their people to go and register and get their PVCs, which he described as "an enormous power to make positive changes in the political sphere by choosing the right persons they want to lead them."