By Omeiza Ajayi
ABUJA—Independent National Electoral Commission, INEC, said, yesterday, it has not tinkered with the 2019 election timetable and schedule of activities, saying it arrived at the current election sequence not just based on its mandate but also on extant laws.
INEC Chairman, Prof. Mahmood Yakubu, disclosed this at the regular consultative meeting with the media in Abuja.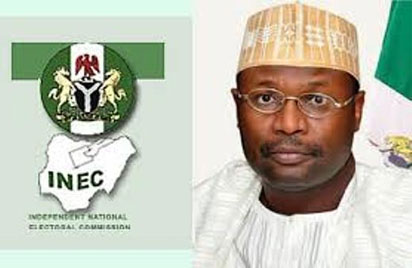 Though he was quick to concede that INEC was not defying the National Assembly, Yakubu said the commission was operating based on existing laws and not on conjectures or yet-to-be enacted laws.
He said: "On January 9, we issued the timetable and schedule of activities for the 2019 general elections based on our powers and extant laws and nothing has changed. There is a principle behind the choice of these dates: as our democracy matures, we should be moving from uncertainty to certainty.
"As far as the commission is concerned, there is no legal lacuna for now. We are working based on existing laws, but if something happens tomorrow, we will come out clear and tell Nigerians, but I think we are not operating based on conjectures."
On vote-buying
He also expressed worry over the monetization of the electoral process, especially with regards to vote-buying, saying INEC was collaborating with security agencies, including Economic and Financial Crimes Commission, EFCC, to halt the trend.
"INEC is worried on the issue of vote-buying. Ours is a democracy…by the people and for the people. It must not be a plutocracy for the rich," he stated.
Yakubu added that the commission was well-prepared for the elections, expressing optimism that his continued engagement with critical stakeholders in the electoral process would translate to a free, fair and credible general elections.
"I wish to report that we have finished all the preparatory steps, which is planning, for the 2019 general elections," he said, adding that the commission had also taken practical steps to implement provisions of the Election Project Plan.
He appealed to Nigerians to give consideration to special persons during elections, especially pregnant and lactating women, persons living with disabilities as well as the aged, adding that the commission is constantly improving on making the voting process easier for such persons.
"Under the ongoing Continuous Voter Registration, CVR, we are also capturing data by disability so that we will know which poling units to provide with magnifying glasses for the visually impaired, ramps or other disability aid," he explained."