….as group insists on transparency in state's budgetary process
By Egufe Yafugborhi
PORT HARCOURT— GOVERNOR Nyesom Wike of Rivers State will today present the state's 2018 draft budget to the state House of Assembly, RVHA, as the Integrity Group, a civil society group re-echos its demand for transparency in the state's budgetary process.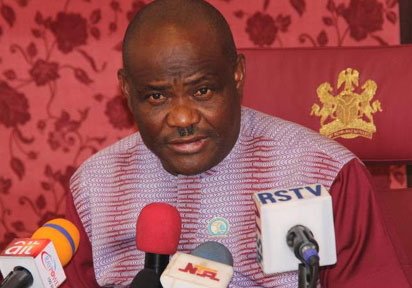 State Commissioner for Budget and Economic Planning, Isaac Kamalu, yesterday, said the state's budgetary system under Wike has been transparent from day one, adding that the documents were in public domain and accessible to individuals and groups on request.
Preempting perceived irregularities in the budget to be presented today, Integrity Group, in a statement by its Executive Director, Livingstone Wechie, yesterday, maintained that Rivers State Government under Wike has operated secret budgets that are not seen by the people since inception, demanding that the 2018 process must not go the way of the previous one.