Rivers State governor, Mr  Nyesom Wike, has said that he remains focused on projects and service delivery across the state.
Speaking after project inspection, yesterday,  Wike noted that he will not be distracted by the antics of the opposition.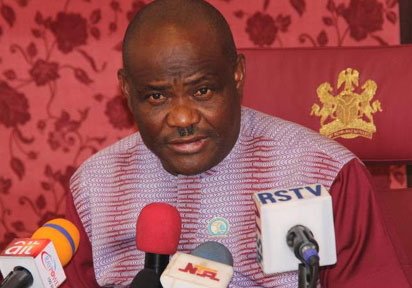 He said that Rivers people will continue to enjoy quality projects  under a secure and safe environment.
"My commitment  to the delivery of projects and programmes remains strong. I am focused on serving Rivers  people.  We cannot be distracted  by the negative schemes and actions of the opposition.  That is why we have continued  to churn out projects," he said.
Wike inspected the final stages of the land reclamation  works at Ogbunabali/Nkpogu.
He informed less privileged residents in the Ogbunabali/Nkpogu Land Reclamation area that the Rivers State Government  will take care their relocation.
The residents cheered the governor in appreciation of his goodwill, assuring him of their support.
The governor also inspected the Produce House being constructed  for top government officials and civil servants.