An Urhobo youth group, Imighele 're Urhobo,  has lamented the recent defection of fiery lawyer and former chieftain of the All Progressives Party, APC,  in Delta State, Mr. Jesutega Onokposa to the Peoples Democratic Party, PDP, describing it as a sad development.
Addressing newsmen in Effurun, today, the group's Spokesman, Comrade Efemena Ikutegbe, asserted that Onokpasa's defection is not in the party's interest.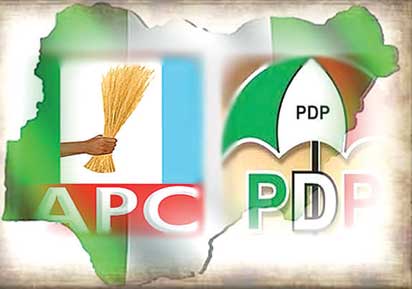 He said:" The defection is condemnable because it was triggered by treachery against him by some party leaders in the state. The rate at which key persons are leaving the party in droves had become quite alarming.
"Through greed, they have clearly shown that they have nothing to offer party members or the electorate in 2019.
''Due to their treatment of Barr. Jesutega Onokpasa, who was betrayed by them which led to his leaving the party, they have both exposed themselves as men lacking in credibility who are just out to scam unsuspecting members of the public that they are leaders when in actual fact they are just political hustlers.
''We are quite alarmed by the rate at which Delta APC is fast losing members to Governor Okowa's PDP.  If this trend continues unabated, the implication will be disastrous for the party.''