By Gab Ejuwa
Urhobo Progress Union, UPU, the umbrella body of the Urhobo nation at home and in Diaspora, has raised the alarm over what it terms "fake and wanton use of UPU registered logo and trade mark by certain overseas unions, particularly in Austria, with members, some of who are not of Urhobo extraction," urging them to stop the trend.
In a statement at Oghara, Ethiope West Local Government Area of Delta State, by UPU National Publicity Secretary, Chief Duncan Eghweree, it said: "For the information of gullible members of the public, particular the Urhobo nation, there is only one authentic and registered UPU branch in Austria, approved and authorized by the national body of UPU, to operate as UPU Austria branch, headed by Mr Andrew Ucho.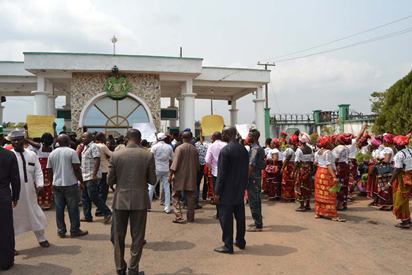 "Any other group purporting to be a branch of UPU in Austria is fake and unknown to the National body of UPU."
This clarification becomes important following the activities of one individual that neither registered with the National body nor known to it, currently existing in Austria and claiming to be the branch of UPU in that country, which is not true. The recognised registered UPU branch in Austria is headed by Mr. Andrew Ucho.
"The national body has to make this clarification so that members of the public are not deceived, more so as the said individual is ostensibly spurred by a dissident group whose leadership had failed in the past UPU general election that is battling for survival having been rejected by UPU branches worldwide.
"It is true that this dissident group is currently enjoying the patronage of the said individual in Austria, like it formed alliance with one UUU (Urhobo United Union) group in UK. No society or union established by Urhobo people anywhere can transform to UPU branch in that country or can be the same with UPU branch in that country. Such unions should stop parading themselves with the UPU logo."