By Dennis Udoma
UYO – Parents Teachers' Association (PTA) of the Federal Government College, Ikot Ekpene, Akwa Ibom State has decried the conduct of its Chairman, Mr Imo Abam in the management of the association's affairs in the institution saying, his leadership style is a threat to the survival of the college.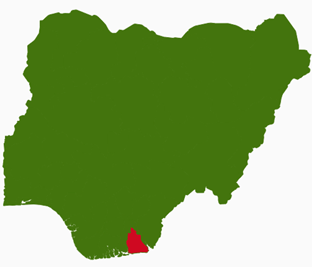 Mr Abam, is accused of writing frivolous petitions and blackmailing the school management to the federal ministry of education, when his method of administration of the body is rebuffed by the parents and teachers.
Some of the parents, Mr Franklyn Bassey and Mr T. Asangaeneng said on Wednesday in Uyo that, the PTA Chairman's attitude towards others in recent times was becoming worrisome, and wondered why Mr Abam is resorting to pulling others down.
According to them, ''the PTA Chairman has so many things that he has not done well, perhaps, that is why he is resorting to blackmail.
''It is on record that, on assumption of office as the school's PTA Chairman, Mr Imo Abam unilaterally picked up a loan of N3M from the PTA's account, and no record has shown that he has paid back the money. It is suspected that such may have prompted him to indulge in blackmail''.
It was not clear, if the altercation with his members over a petition against the Principal, Mr Festus Dappa is in connection with the contract awarded for the construction of a 12 Km perimeter fence in the school by the education ministry as the Principal, described the alleged petition as baseless.
Attempt to speak with the PTA Chairman, Mr Imo Abam at press time was futile as he could not be reached.
Meanwhile, the management staff and PTA members have commended the Principal of the college, Mr Festus Dappa for maintaining discipline saying, they were comfortable with the way he managed the institution.
This according to them, has brought about the feat the college recorded in the just concluded all Federal Government Colleges games in Jos, Plateau State by emerging second in the competition established 45 years ago,
Others are; marked improvement in school discipline, good foods served on the students and improvement on the image of the institution.
''The new Principal, Mr Festus Dappa who has not yet spent up to one full academic session in the college, has initiated commendable measures to ensure that, our children and Wards maximally achieve their aim of quality education through the introduction of 'Sit – and – Read' every Saturday from 11: 00 AM – 2: 00 PM and the 'Morning Shower' lessons from 6:00 AM to 7:00 AM have greatly helped our children/wards to improve in their academics''.
They urged that, the Principal should be allowed to discharge his duties without distraction by self-seeking individuals, whose aim is to make money by all means.