By Olasunkanmi Akoni &  Monsuru Olowoopejo
Governor Akinwunmi Ambode  has said that in two weeks, the current heaps of refuse occupying major highways and streets across Lagos State  would be a thing of the past.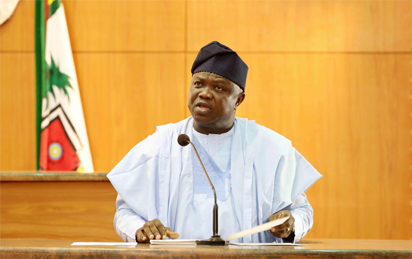 Ambode stated that more equipment had been procured to address the issue, saying, immediately on arrival, they would be deployed to clear refuse  from the streets and major roads.
The governor gave the assurance, yesterday, after inaugurating new board of the Lagos State Environmental Sanitation Corps (LAGESC), headed by Assistant Commissioner of Police  Daniel Isiofia, retd.
He said: "I can assure you that in another two weeks, we will not be discussing the issue of resurgence of waste again in Lagos State. This is because more trucks are coming into Lagos to  clear the waste from the streets."
Ambode stressed that the new waste management policy of government, encapsulated in the Cleaner Lagos Initiative (CLI), was designed to holistically address the challenges in the sector, and that all hands were already on deck to confront the initial hitches with the transition period.