By Nwafor Sunday
President Muhammadu Buhari no doubt celebrated Christmas with sadness and a broken heart. Whereas most Nigerians had joy to the fullest amidst the country's bad economic shape, the imbalance in the country's socio-economic position and perhaps some family challenges deprived the number one person the joy he should have had during the yuletide.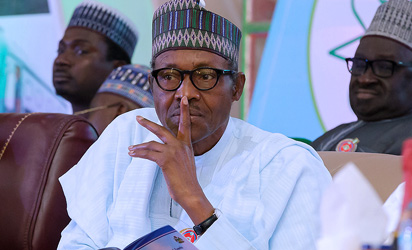 A look at the yuletide season spoke louder how dismal Buhari had felt considering a sharp change in his 'change mantra' , anti- corruption fight, insecurity and perhaps looking at most of his campaign promises unfulfilled.
We should also note that our dear president is not alone in this sorrowful path. Correct me if I am wrong that many of us who cared less about the fuel scarcity had our various meals enjoyed together with all our individual families.
When no one disturbs you about the situation of the country that revolves around ethnicity, marginalization, insecurity, herdsmen and farmers, militancy and fuel scarcity to mention but a few, why won't you enjoy your celebration?
When no one is missing in your family, no accident, your cabinet's reason along with you, why won't you laugh and have merriments together.
When people bombard and lambast you despite your struggle to make a positive change in the country's political system; tell me how would you feel? Especially when it comes from a clergy, someone you know is the mouth piece of God on earth.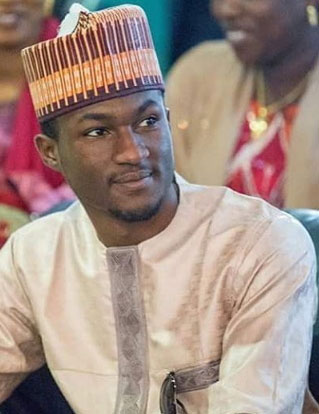 As it stands now, I don' t know if the number one fighter of corruption has eaten since the pushy increase in petrol, hoarding, accusations and counter accusations between, NNPC, DAPPMA, FG, APC and PDP started.
Recall that on the 26th of this month, the young, energetic and of course the intelligent son of Buhari had an accident with his power bike around Gwarimpa in the Federal Capital Territory, Abuja.
An accident he had that resulted to a head injury and a broken limb. According to media reports Yusufu Buhari has undergone surgery at a clinic in Abuja and is in a stable condition.
If you where the father, the President and Commander in-chief of the Armed Forces of Nigeria, will you have appetite for food?
However, instead of gloating and smirking in his pains as many of us are doing, why can't we key in to his pains? Why can't we help him and pray him out of his problems.
Yes! I know there are some decisions a leader might take rather influencing positively on his people it affects them negatively. But know also that no leader will feel happy seeing his people in anguish and pains because of his decision.
I think it is time for us to pray for our dear country Nigeria, Buhari and other leaders especially now we have entered a new year rather vilifying and cursing him and our dear country 'Nigeria'.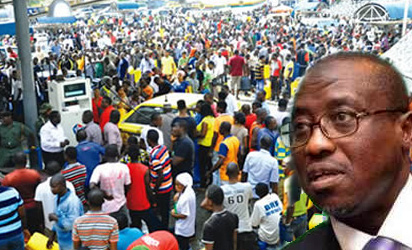 Going by the words of Desmond Ekwueme, in his article on Vanguard titled 'I disagree on Yusuf Buhari', "With heartaches and pains, I read comments by some Nigerians suggesting that Yusuf Buhari, the son of President Muhammadu Buhari who recently had an accident with his power bike deserves the condition or situation he finds himself. His condition is critical according to reports. How could these people be celebrating the misfortune of Yusuf Buhari.
"Honestly, I cannot understand why we always reason like this. Wishing the young man evil just because you disagree with his father's style of leadership or government, his policies, programs, principles or political party should not translate to such despicable wishes or thoughts. Why will any sane person reason like this for crying out loud?"
This calls for a rethink amongst Nigerians. Rather being happy in his pains, why can't we pray for him and share in his pains with us.
Also, the same thing happened when Buhari went for a medical check-up according to Ekwueme, "We are a very wicked, heartless and mindless race. I really wonder why things have degenerated to this point.
I recall how Nigerians in their hundreds if not thousands including governors, senators, ministers, a few staff of the presidency and a couple of former leaders openly and secretly wish Mr. President dead while he was on medical vacation in London. Please don't ask me which Minister or governor or presidency staff? We are all in this country and read comments from many concerning the health challenges of Mr. President."
In view of these therefore, I solicit we say ta-ta to tatty behaviour that has eaten deep and speedily tries to destroy the peace, unity and respect for one another in this country.
Our president has achieved 17 cardinal agenda in 2017 according to the report made known to newsmen by Femi Adesina, the Special Adviser to President Buhari on Media and Publicity.
Among these are in agriculture, power, pension, exiting recession and Naira stability against Dollar.
All these achievements were made possible amidst the tough times, family and health challenges Mr. President passed through and still passing through till date.
So please let's pray for him and Nigeria for more achievements and stop cursing Nigeria.