By Chioma Obinna
With latest reports showing that adolescents are most vulnerable to the HIV epidemic, the United Nation Population Fund (UNFPA) has urged Nigerian government to go the extra mile to create awareness on the prevention of HIV/AIDS digitally as well as  provide free access to medical services to young Nigerians.
According to the Adolescent Sexual & Reproductive Health Programme Analyst, UNFPA, Dr. Esther Somefun, a zero prevalence rate could be reached if all people knew their HIV/AIDS status and abstained from the media of transmission.
Somefun spoke at a free screening exercise organised by UNFPA in collaboration with Youth Empowerment and Development Initiative, YEDI,  and supported by the  Lagos State AIDS Control Agency, LSACA, for residents of Adeniji-Adele community in Lagos Island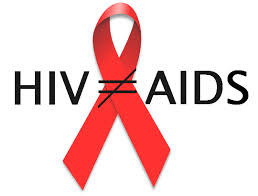 At the event which also had a mini-clinic for biomedical services like check-up, malaria testing and distribution of insecticidal bed nets, held at the Oba Palace Junction, Iga Idugaran over 200 people including adolescents and market women were in attendance.
Somefun said: "In order to fully curb HIV/AIDS, there is need for effective sensitization among adolescents, because when they don't have the right information and medical attention needed to know their status, they become more prone due to their practice of risky sexual behaviour, such as not using condoms when they have sexual intercourse, going into prostitution to earn a living, and also designing tattoos on their bodies with the use of sharp objects which can result to the spread HIV/AIDS among them.
"Since this is a digital world, we must also go digital in telling them the need to know their HIV/AIDS status, and also counsel them, and provide health friendly services for them. By doing this, people become more aware of the epidemic and have easy access to treatment, so that their quality of life is improved.