By Henry Umoru
ABUJA— SENATORS could not hide their anger, yesterday, following the massive killings and wanton destruction of property in some parts of the country.
They again questioned the commitment of the executive arm of government to the protection of lives of Nigerians and accused President Muhammadu Buhari of appointing wrong people into his cabinet.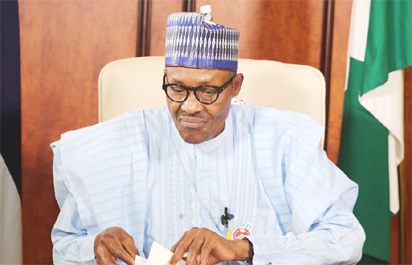 Meanwhile, the Senate has resolved to suspend plenary next Wednesday and Thursday to enable it hold a summit on the security situation in some parts of the country, just as it has also called for a high powered delegation, in conjunction with the state government, to resolve the conflict for harmonious existence.
The Senate has also urged the Federal Government to deploy more security personnel to the affected areas.
The resolutions of the Senate, yesterday, were sequel to a motion sponsored by Senator Shuaibu Lau (PDP, Taraba) on the conflict between herdsmen and farmers in some parts of Taraba.
According to Lau, the conflict, which started in Numan in Adamawa State had led to the killing of over 70 persons and that it had grave danger on national security, adding that quite a large number of people from the state has been killed by Fulani herdsmen while hundreds have been displaced.
Responding to the motion, Senators who spoke across party lines pointedly accused President Muhammadu Buhari of not doing enough to protect Nigerians against mauraders, who are killing them in numbers, just as he sought help for the displaced persons while urging the government to do more in protecting the people.
The issue became contentious when Senator Isa Misau (APC, Bauchi Central) accused President Muhammadu Buhari of appointing incompetent people into his cabinet while the business of government suffered without the President doing anything tangible to save the situation.
Speaking further, Misau who noted that the Attorney-General of the Federation and Minister of Justice, Abubakar Malami, was becoming a problem for the country, said the new Director-General, Nigeria Intelligence Agency, NIA, Ahmed Abubakar, was tainted with nepotism and not qualified.