By Innocent Anaba
Registrar of Trade Unions of the Ministry of Labour and Employment risks prison sentence for allegedly refusing to comply with the order of the Court of Appeal, Lagos, which directed her to change and issue a new certificate in the name of Agricultural and Allied Union of Nigeria, AAUN, or immediately commence the process of the change of name to AAUN after the merger of the defunct Agricultural and Allied Workers Union of Nigeria, AAWUN and Agricultural and Allied Employees of Nigeria, AAEUN.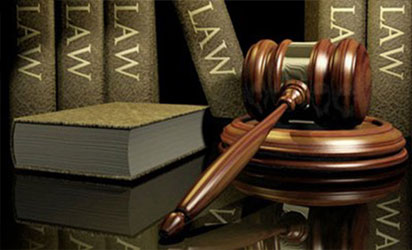 The committal order was made express after a contempt proceeding sailed at a Federal High Court, Lagos, which considered and determined the motion brought by the union seeking certificate of registration and 13 others against the Registrar, Mrs. Nwanyieze Mbogu and the national president of AAEUN, Abdullahi Bungudu, who is alleged to be opposed to the new name.
Based on the judgment of the Court of Appeal, the Federal Ministry of Justice, through a letter with reference number: MIJ/LIT/AAUN/116/13/9 by the Attorney General of the Federation, directed the Registrar of the Trade Unions that: 'effect should be given to the judgment of the court of Appeal, more so as it was a consent judgment obtained by both AAWUN and AAEUN, as they were formerly known and to be registered under a new name called AAUN.'
The letter which was signed by one I. A. Gazali on behalf of the AGF also advised Mrs. Mbogu to 'give recognition to AAUN.'  This directive has not been heeded.
Earlier, the Federal Ministry of Labour and Employment by a letter to the two unions applying to be merged, acknowledged their agreement and their appeal to the Court of Appeal for a consent judgment to be registered under one umbrella known as AAUN, asked them to contact the ministry as soon as the judgment was obtained.
The appellate court had through its enrolled order considered the terms of settlement of the parties which include the action over the merger of the applicant's union with a sister union by the first respondent leading to the emergence of the second respondent.
The parties also agreed that the third respondent, (Bungudu) having been voted out of office as the national president of the second respondent (AAEUN) at the 2nd respondent's congress should vacate his seat.
On the strength of this agreement the Court of Appeal ruled: "The application is hereby granted as prayed. In line with Order 16 Rule 4 of the Court of Appeal Rules 2011, the terms of settlement agreed upon by the parties to this appeal is hereby adopted and incorporated as the judgment of the court in respect of this appeal."