By Rosemary Onuoha
FOLLOWING the recent directive of the National Pension Commission, PenCom, which limits access to such contribution after retirement, employees making voluntary contributions into their Retirement Savings Account (RSA) has stopped such contribution.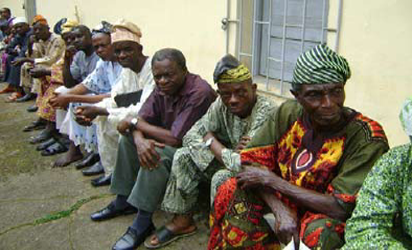 The CPS allows employees to do voluntary contribution if they so desired. Before now, employees can withdraw from the voluntary contribution at will.
However, PenCom had on 16 November 2017 issued a circular to all Pension Fund Administrators (PFAs) and Pension Fund Custodians (PFCs) communicating new guidelines on withdrawals from voluntary pension contributions (VC).
Voluntary contributions
Among other things, the new guidelines limits employees access to their VC to  50 percent of such contribution after retirement.
The new guideline, which took effect December 1, 2017, mandates compliance with the procedures by all licensed PFAs/PFCs or face sanctions.
A source in Lagos State Pension Commission, LASPEC, told Vanguard that most workers in Lagos State, who had earlier embraced voluntary contributions, had stopped contributing as they considered the new policy by PenCom harsh and defeats the purpose for voluntary contribution. According to the source, workers are of the view that the new rules by PenCom will also deprive them of funds to attend to immediate needs.
Key highlights of the guidelines as provided by PenCom include: Limits to number of withdrawals: Withdrawals from VC account is limited to once every 2 years. Subsequent withdrawals shall also be limited to the incremental contributions from the last approved withdrawal date.
Limits to amount of withdrawals and allocation of VC to retirement benefit: For mandatory contributors, 50% of the VC is available for withdrawal, subject to the limit on number of withdrawals.
Taxes would be deducted on income earned in line with Section 10(4) of the Pension Reform Act, 2014. The remaining 50 per cent is unavailable for withdrawal. It will be re-allocated to the contributor's retirement benefit and available for use at retirement date.
According to PenCom, "It is expected that the circular would curb the high rate of voluntary contribution withdrawals, ensure appropriate tax payments and strengthen the process of voluntary contribution administration.
Employers are therefore advised to review the circular and communicate this to their respective employees to ensure that they are properly guided on the implications of making and withdrawing voluntary pension contributions."