By Pastor William F. Kumuyi
I JOHN 5:1-3 "Whosoever believeth that Jesus is the Christ is born of God: and every one that loveth him that begat loveth him also that is begotten of him.
By this we know that we love the children of God, when we love God, and keep his commandments. For this is the love of God, that we keep his commandments: and his commandments are not grievous."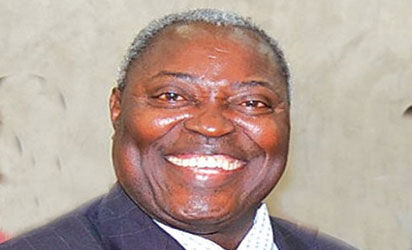 John the Beloved said that one of the consequences of being born again is that those who have been saved from sin, through the blood of Jesus Christ, will have the benevolent love for their spiritual relatives. In other words, when you are born again, you will express the agape love for God the Father and His children; and you will love the king of the kingdom, you will love the subjects of the kingdom and the people who are redeemed and born again just like you are. He went on to say that the resounding evidence that you belong to the family of God is when you love God and keep His commandments.
1 John 5:4 "For whatsoever is born of God overcometh the world: and this is the victory that overcometh the world, even our faith."
There is a conflict and opposition against God from the rebel post of the world, which is sponsored by Satan the devil. That spirit that is working in the world is known as the spirit of the god of this age; and it is contrary to the Holy scriptures, to Christ Jesus and God Almighty. If you must love God, you have to hate that diabolic devilish influence Satan the devil uses to captivate and capture the gullible many who are daily entrapped in sin.
And as for those of us who are on the side of the LORD, we are to overcome, overpower and outwit the world through faith in the grace of our Lord Jesus: faith is able to resist the devil, resist temptations and all the principles and practices of the world.
The possibilities of faith, centuries past, has not waned. Whether right from the first century up until the 21st century, where we now live, faith is still the same. It was forged from the very heart of Christ and He imparted it on all those heros of faith who have gone to glory. Now, it is our time to manifest that same victory they enjoyed because "greater is he that is in us than he that is in the world." And today, if you have not tasted that victory, victory is coming your way. If you have got the victory in a moderate way, you are going to experience it in a grand style.
You are not going to enjoy this overcoming faith in one single day of your life, but it will be every day of your life for the rest of your stay on earth. The challenges that comes with living a pilgrim journey will not cut you down. So, do not assume a dejected look nor appear sorrowful because the faith backbone you have is greater than the problems hunting you in life; and today, you will make a new discovery that you are more than a conqueror. You will overcome in every battle of your life in Jesus name.
We are overcomers in this world because we are privileged to enjoy the favour and mercy that comes from God.
1 John 5:1 "Whosoever believeth that Jesus is the Christ is born of God: and every one that loveth him that begat loveth him also that is begotten of him."
The people that believe in the saving grace of Jesus Christ have a deep conviction in their heart that Jesus is the anointed and appointed One chosen by the Father to die for us and to be our Saviour. When you believe that with all of your heart, without any shadow of doubt, then you are born of God.
John 1:12 gives a confirmation to that unmistakable fact when it says that "But as many as received him, to them gave he power to become the sons of God, even to them that believe on his name:"
John 1:29 "The next day John seeth Jesus coming unto him, and saith, Behold the Lamb of God, which taketh away the sin of the world."
Look away from any pseudo alternative because Jesus is the only One qualified to take away the sin of the world. And if He takes away the sin of the whole world, He will take your sins away too.
John 3:3 "Jesus answered and said unto him, Verily, verily, I say unto thee, Except a man be born again, he cannot see the kingdom of God."
Nicodemus got a first hand experience of the essence of the message of salvation from the Saviour Himself. And when you meet anyone along the way or in the bus stop or better still, at the place of work asking the very same question Nicodemus asked the Lord Jesus Christ, then you should remember that Jesus is the answer.
John 3:4-7 "Nicodemus saith unto him, How can a man be born when he is old? can he enter the second time into his mother's womb, and be born? Jesus answered, Verily, verily, I say unto thee, Except a man be born of water and of the Spirit, he cannot enter into the kingdom of God. That which is born of the flesh is flesh; and that which is born of the Spirit is spirit. Marvel not that I said unto thee, Ye must be born again."
Are you aware that multitudes, in the name of religion, spend time, talent and treasure in the place of worship, but are bereft of the plain fact that Jesus is the only one that can save them? Do you also know that many people who go to places of worship give themselves a pass mark because they come to the abject conclusion that their good works out numbers their evil deeds?
It does not work that way with God; and because we are born of fleshly parents, who were controlled by the dictates of the flesh, we are no exceptions to obeying the works of the flesh. As a result, you must believe in the purchasing power of Jesus Christ to redeem you from the works of the flesh. If it has not happened to you yet, it will happen.
1 Peter 1:3-5 "Blessed be the God and Father of our Lord Jesus Christ, which according to his abundant mercy hath begotten us again unto a lively hope by the resurrection of Jesus Christ from the dead, To an inheritance incorruptible, and undefiled, and that fadeth not away, reserved in heaven for you, Who are kept by the power of God through faith unto salvation ready to be revealed in the last time."
No living creature merits the salvation that God affords us. No one merits it. Your alms giving, your payment of dues in the church, your tithe and offering, etc. cannot sort out your salvation need nor are they the alternative to salvation in Christ Jesus. In fact, your sins are too deep and steep for money and philanthropic gestures to buy you forgiveness.
It takes only the blood of Jesus as well as what He did for us at Calvary and His resurrection from the dead to settle our issue of sin. When that has been achieved, we will be qualified to enjoy the inheritance benefits reserved for the saints.
1 Peter 1:18-19, 22 "Forasmuch as ye know that ye were not redeemed with corruptible things, as silver and gold, from your vain conversation received by tradition from your fathers; But with the precious blood of Christ, as of a lamb without blemish and without spot: Seeing ye have purified your souls in obeying the truth through the Spirit unto unfeigned love of the brethren, see that ye love one another with a pure heart fervently:"
The result of conversion from sin begins with the conviction a sinner has that Jesus Christ is the only Lord and Saviour who saves from sin. Afterwards, he/she takes up a public confession that Jesus is the Christ and the appointed One designed to save him/her from sin. Thereafter, conversion takes place.
1 Peter 1:23 "Being born again, not of corruptible seed, but of incorruptible, by the word of God, which liveth and abideth for ever."
Jesus used the term 'born again,' John the Beloved went with 'born of God' while Peter used the very terminology of Jesus, 'born again.' Some naysayers are of the opinion that 'born again' is a concept peculiar to these new churches. But the Bible has clarified that for us to see.
1 John 2:29 "If ye know that he is righteous, ye know that every one that doeth righteousness is born of him."
If you have the benefit of salvation, which comes from Christ, it then means that you will have a proof. That is, if you are truly born again, you will resemble your Father: like father like children. If you are truly born again, you will have the nature of the Spirit and you will possess the fruit of the Spirit and live a righteous life because He is righteous.
1 John 3:9 explains it in detail by saying, "Whosoever is born of God doth not commit sin; for his seed remaineth in him: and he cannot sin, because he is born of God."
Such a person does not make sin a lifestyle. He does not take delight in committing sin. He does not play with sin nor practice sinful acts. He does not drink sin the way others drink water. But takes proactive measures to ensure that he does not fall for temptation.
1 John 3:10 "In this the children of God are manifest, and the children of the devil: whosoever doeth not righteousness is not of God, neither he that loveth not his brother."
If you really pay keen attention to the epistle of John the Beloved, you will notice that he talks about the love of the brethren because love is practical and its' actions are evident for everyone to observe. Hence, love tends to paint pictures of the obvious, because if you notice someone who is always geared up for a fight, you can tell that he does not have the love of God. Again, If you find someone who is always giving to anger, you can tell where he belongs. Another of such persons is the one that is always edgy and ready to confront everyone that comes his way.
1 John 3:11-14 "For this is the message that ye heard from the beginning, that we should love one another. Not as Cain, who was of that wicked one, and slew his brother. And wherefore slew he him? Because his own works were evil, and his brother's righteous. Marvel not, my brethren, if the world hate you. We know that we have passed from death unto life, because we love the brethren. He that loveth not his brother abideth in death."
The road of life has two paths before us. On the one side is the spiritual lukewarm who are dead in sin and trespasses; while on the other side are those sets of people who have passed from 'death' and into 'life.' Those who belong to God have passed from 'death' and unto life. They show genuine love for the brethren. But when an individual, who loves God decides to cross the spiritual floor to the other side, such a person will begin to enjoy sin, nurse hatred and bitterness in the heart as well as enjoy cruelty and oppression. Such a person has passed from life unto death.
1 John 3:14-15 "We know that we have passed from death unto life, because we love the brethren. He that loveth not his brother abideth in death. Whosoever hateth his brother is a murderer: and ye know that no murderer hath eternal life abiding in him."
Satan the devil is the principal orchestrator of evil deeds in the world. He also controls the minds of all the people that are working to help him instigate and achieve his nefarious purposes of destroying good things established by God. He also tries to hinder believers on their journey to heaven. But the good news is that  1 John 4:4 has affirmed that "Ye are of God, little children, and have overcome them: because greater is he that is in you, than he that is in the world."
God has supplied us with sufficient grace to overcome all temptations that come our way. There is no temptation that will come upon you that you do not have grace to overcome. If God allows any temptation and trial to knock at your door, it is because He has given you the needed grace to overcome. I said you have the grace to overcome and you will overcome in Jesus name.
1 John 5:1 "Whosoever believeth that Jesus is the Christ is born of God: and every one that loveth him that begat loveth him also that is begotten of him."
Everyone that loves God the Father also loves the believing christians who have been washed by the blood of the Lamb.
The moment you become born again your life will be different from others and it will change for good. When that transformation is visible and readily seen by all, then you are a child of God.
1 Peter 2:1-2 "Wherefore laying aside all malice, and all guile, and hypocrisies, and envies, and all evil speakings,
As newborn babes, desire the sincere milk of the word, that ye may grow thereby:"
If you are born again, there are things you are expected to lay aside so that your journey to heaven is not hampered. While you are at it, you need to cultivate the longing desire within you for studying the milky word of God.
1 Peter 2:9 "But ye are a chosen generation, a royal priesthood, an holy nation, a peculiar people; that ye should shew forth the praises of him who hath called you out of darkness into his marvellous light:"
We are to show forth the glory of God by our conduct and lifestyle; and you will show forth the praises of God in Jesus name.
There are some people who think to possess salvation experience, but a closer look at their admittance reveals that their salvation is false and only stem from personal effort. Some are of the opinion that if they could only blend in with the ways of a certain denomination, through regular church attendance, then it would fetch them salvation. But they fail to understand that salvation requires sweat and hard work.
This is because to obtain salvation you must let the sermons you have heard work on you and you on the sermons in order to have a change of character that is demanded by God. Else, you will only end up like Judas Iscariot because I do not think that you have heard as many sermons as Judas.
He heard all the sermons Jesus gave and when the multitudes found time to retire, he was still by the Master, with the rest of the disciples, listening away. Yet, he did not have the staying power because he loved thirty pieces of silver more than Jesus Christ. If the love of money still incubates in your heart, then a real change has not taken place in you nor can you say that you are a real child of God. That is why you need the real proof of salvation in Christ so as to dispel any doubt.
1 John 5:2 "By this we know that we love the children of God, when we love God, and keep his commandments."
When people look at your life can they say you are prone to obeying the commandments of God? Because all your life's achievements will go down the drain, if you do not have accompanying obedience to the word of God.
John 14:15 "If ye love me, keep my commandments."
Jesus says that the only way to prove that you love Him is when you keep His commandments. This means that when you love Him it will reflect on your attitude and your daily actions.
John 14:21, 24 "He that hath my commandments, and keepeth them, he it is that loveth me: and he that loveth me shall be loved of my Father, and I will love him, and will manifest myself to him. He that loveth me not keepeth not my sayings: and the word which ye hear is not mine, but the Father's which sent me."
True lovers of Christ show it by the life they live.
John 15:10 "If ye keep my commandments, ye shall abide in my love; even as I have kept my Father's commandments, and abide in his love."
It was as a result of the obedience of the Lord Jesus to the Father's instruction that He died for our sins. Likewise, you are to measure your obedience to the commandments of the LORD by the obedience of Jesus Christ. Your obedience to God should not be tied or based on man's actions and inactions towards you.
Sometimes there are people who let their guard down because of the hurt inflicted on them by others. They will come up with such line as, "I have been keeping the commandment of Jesus Christ until Bro X offended me. After the offence, I got up and asked myself why I'm I taking this? And why I'm I still obeying the commandments of God after Bro X humiliated me in that manner?
Is it because Bro X backslide that you too want to backslide? Is it as a result of that that you have chosen to retaliate by stepping out of bounds? Is that man strong enough to pull you away from the grace of God?
I heard of a lady whose husband, actually he brought her up into the faith, messed up himself. As a result of that let down, she was so devastated that she swore to do worse things than he did. She resolved to teach him a lesson he will never forget in a hurry.
In fact, she was really at it that she said that when she eventually gets to hell she will remind him that he was the cause. She was prepared to go to hell because her husband chose that same path. But I will not go to hell because of anybody. I said that I will not go to hell because of anybody.
How do you go to hell for somebody simply because you needed to retaliate? It is simply unheard of to even think of trying to go to hell because someone played a fast one on you.
Somebody said, I was a zealous worker in my local church until that other person did something that hurt me. As a consequence, I will forsake the work of God so that I will teach him a lesson. Well, if you forsake the work of God, you will lose your crown of glory and your heavenly reward because of that person. But I am not going to lose my reward because of anybody. I will serve the Lord. I believe that I am talking to somebody.
Psalms 119:60 "I made haste, and delayed not to keep thy commandments."
Our attitude, at all times, should be first and foremost to keep and uphold the commandments of God. Whatever people do, whatever challenges that may come your way and whatever disappointments you may suffer as a result of other people's failures, your resolve should be to serve the Lord.
Psalms 119:127-128 "Therefore I love thy commandments above gold; yea, above fine gold. Therefore I esteem all thy precepts concerning all things to be right; and I hate every false way."
As children of God, God expects nothing less than our unalloyed loyalty and love for the commandments He forged from the pearly gates of heaven, and because of the unequalled sacrifice of Christ at Calvary.
1 John 2:3-6 "And hereby we do know that we know him, if we keep his commandments. He that saith, I know him, and keepeth not his commandments, is a liar, and the truth is not in him. But whoso keepeth his word, in him verily is the love of God perfected: hereby know we that we are in him. He that saith he abideth in him ought himself also so to walk, even as he walked."
1 John 5:3 "For this is the love of God, that we keep his commandments: and his commandments are not grievous."
The commandments of God are not difficult and oppressive, but are delightful to obey.
The sweet Psalmist of Israel, David the king puts it thus in Psalms 19:8,10 "The statutes of the LORD are right, rejoicing the heart: the commandment of the LORD is pure, enlightening the eyes.
More to be desired are they than gold, yea, than much fine gold: sweeter also than honey and the honeycomb."
Job 23:12 "Neither have I gone back from the commandment of his lips; I have esteemed the words of his mouth more than my necessary food."
Take a little bit of time to think about the importance of food for the survival of man and how special your favourite meal is to you. I guess that it may be one of the happy hours of your life when eating that delicious delicacy. If you can imagine the excitement while taking your most appealing meal, then bring it side by side with the scintillating word of God. The prophet Job counts the commandments of God pleasant and delightful and he enjoys them much more than his necessary food. That should be the attitude of a real child of God.
Jeremiah 15:16 "Thy words were found, and I did eat them; and thy word was unto me the joy and rejoicing of mine heart: for I am called by thy name, O LORD God of hosts."
Jeremiah is not the kind of person you force to read and learn from the Bible. He is not the sort of person you compel to attend the worship service or the midweek service in the house of God. Such a mannerism is what God the Father loves to see from His children.
Revelation 14:12 "Here is the patience of the saints: here are they that keep the commandments of God, and the faith of Jesus."
Revelation 22:12-14 "And, behold, I come quickly; and my reward is with me, to give every man according as his work shall be. I am Alpha and Omega, the beginning and the end, the first and the last. Blessed are they that do his commandments, that they may have right to the tree of life, and may enter in through the gates into the city."
The people that enjoy the manifold blessings of God are the ones that do His commandments and not the ones that know it in their head or in their mind, but never take time to coach themselves on the importance of obeying the word of God. I pray that you will become one of them that will have access into heaven the city of God in Jesus name.
1 John 5:4-5 "For whatsoever is born of God overcometh the world: and this is the victory that overcometh the world, even our faith. Who is he that overcometh the world, but he that believeth that Jesus is the Son of God?"
1 John 2:13-14 "I write unto you, fathers, because ye have known him that is from the beginning. I write unto you, young men, because ye have overcome the wicked one. I write unto you, little children, because ye have known the Father… I have written unto you, young men, because ye are strong, and the word of God abideth in you, and ye have overcome the wicked one."
The grace of God will make you strong. Your faith in Christ will make you strong. Strong people do not try to avoid difficulty. If you are strong and difficulties tug on you, you should bask in the excitement that it is meant to make you stronger. As it is in the physical, likewise in the spiritual.
A child of God should not bemoan his troubles in a corner, but rather meet it with a fearless determined push, because greater is he that is in you than he that is in the world; temptations and trials of your faith will always be there in the world to confront you. But if you are born again and Christ lives in the inside of you, I charge you to go out there and win the victory. You will be victorious in Jesus name.
Your child returned home from school unannounced. As the inquisitive parent that you are, you had to ask if he was on vacation. His response was in the negative. So, you inquired again. This time his answer was "Daddy, you know that I got this all important salvation before I was admitted in the university. And you know how delicate it is.
When I got to the campus I was surprised to see the way the other undergraduates were living their lives and the kind of things they were doing. Even the lecturers have their way of saying some troubling things. Due to the importance of this salvation, I felt the best thing to do was to run back home and hide in our house so that I do not lose my salvation.
If you are out there with such a mentality, I want to put the screw now so that you will go back out there; and when they are talking their rubbish, while they are at it, stand up to them with a new found courage and say to them, 'eh listen to me everybody.
I want to tell you something. It is a story that you have never heard, which will change your life for the better. I used to be afraid until I met this wonderful person. After that awesome encounter, my life turned around completely. At that moment, they will be all ears wanting to listen for more.
That person is Jesus Christ. I repented of my sin and got born again. Now I am a child of God. Some of them will begin to chant, "Pastor!" "Pastor!" Seize that opportunity to let them know that you are the Pastor of the class. I tell you that they will not bother you with those classroom temptations anymore and the Lord will give you the victory in Jesus name.
Daniel did not run back home from Babylon, but he made up his mind to overcome and he sure did get the victory. The other three Hebrew friends of his did not back down to intimidation owing to idol worship. Peter and John did not cower to pressure from religious leaders, but made up there mind to obey the word of the LORD. And you will obey the word of the LORD in Jesus name.
I believe you still remember how Paul the apostle handled the dark powers of occultism when Elymas the sorcerer tried to dissuade the deputy of the country from the faith. He did not cringe thinking that this man will destroy me. My brother, nobody will destroy you.  – No weapon that is formed against you shall prosper; and every tongue that rises up against you in judgment you will condemn – But as a man of authority who had the final say, he proclaimed blindness upon the enemy of righteousness.
The same power that was upon Paul the apostle is coming upon your life. You will not run away from any enemy of righteousness, but you will stand and conquer them in Jesus name.
John 16:33 "These things I have spoken unto you, that in me ye might have peace. In the world ye shall have tribulation: but be of good cheer; I have overcome the world."
Because Jesus overcame, you will overcome. The world will not outgun you. Their trials and temptations will not overcome you. You will be on the side of victory because you live on the faith of the Son of God and that faith in Jesus the Son of God is an overcoming faith.
Galatians 2:20 "I am crucified with Christ: nevertheless I live; yet not I, but Christ liveth in me: and the life which I now live in the flesh I live by the faith of the Son of God, who loved me, and gave himself for me."
Because you live by the faith of the Son of God you are a conqueror. You are a victor today. The power of God will follow you. All the things that threatened you in time past, I can see them giving way, because, right now, you are the overcomer.
Romans 8:37 "Nay, in all these things we are more than conquerors through him that loved us."