Lagos – Fadekemi Olude, the first placed Nigerian female at the 2017 Access Bank Lagos City Marathon says she is targeting to be among the top five in the international category of the race.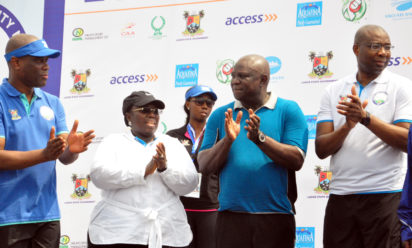 The third edition of the 42 kilimetre race is scheduled for Feb. 10.
Olude, who spoke to NAN on Tuesday in Lagos, said that she had been training hard in an effort to retain her title by emerging top five among the international athletes in the female category.
The Marathoner, presently at the Commonwealth Camp, High Performance Centre in Port Harcourt, told NAN that her performance would be better due to the training in camp.
"My aim this year is to be among the first five positions overall and also defending my title in the Nigerian category.
"I am professionally a race-walker because it helped me to win the marathon last year even when I was not consistent. My road walk before was maximum of two hours.
"I have added one hour to it and training for the Commonwealth Games, I believe, is going to be an added advantage for me in Lagos," she said.
NAN reports that in the 2017 international category of the race, Olude emerged 12th position with a time of 2:55:16. (NAN)
MJO/ENN/MZA