BY IKE UCHECHUKWU- CALABAR
A nursing mother, Janet Usen and three other are currently cooling their heels at the Airport Police Division, Atibmo for allegedly abducting a four-year old boy simply identified as Gideon along Atamunu Street, off Yellow Duke in Calabar South Local government Area of Cross River state.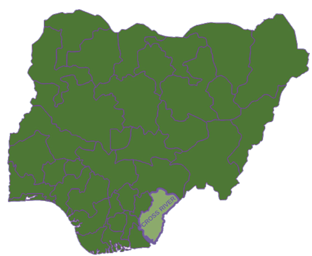 Vanguard learned that the syndicate including a grandmother, 62-year-old Esther Okon have been involved in the brisk business for years and have also made fortune as they allegedly bought cars and tricycles (KEKE NAPEP) for commercial use and hire purchase from the venture
Vanguard also gathered that the incident which occurred at West Odamba Ward in Atimbo, Calabar near former Arab Contractors Yard, Calabar Municipality on Tuesday was one out of the many cases of child theft that was reported in the area lately.
Speaking with Vanguard, the Community head, Chief Friday Udo said he got information from a concerned inhabitant who told him that there was a family that deals on children and that they currently have a victim in custody that they wanted to sell as usual.
Udo said: "I personally went to their house and met with Mrs. Esther Okon the mother of one of the suspects, Asuqo Okon and asked her how many children she had in the house she told me they were five I asked her to tell all of them to come out and they did, then I ordered the youth leader and other boys to search the house but they didn't find anyone else"
"But when I took a cursory look at the four children I discovered that one of them looked different and pale too, then I asked her who the boy was she told me he was her distant relation that came for holiday and probing her further she told me that her son (Asuquo) brought the boy on the 31st to stay with them.
"She also told me that her son (Asuquo) has been looking for the parents of the boy whose name was given as Gideon since then but could not find them so they decided to keep the boy in the house. When I inquired why she didn't report the matter to the police she started stuttering, I had to invite the police to arrest them and handle the case because we have received several reports about missing children",:' he said.
Explaining further, he said he also got reports when the family (Kidnap Syndicate) moved into the area about a year ago from some neighbours that they were chased away from their former abode because of the kind of business they were involved in which was child trafficking.
His words: "I believe they have met their waterloo and fate has caught up with them, they should face the dance and let justice be done, I pray the parents of Gideon will go to the police station and claim their son.
"When I called Asuquo behind the house for questioning he confessed to me that he needed money to buy tools for his work and his friend asked him to bring a ''cargo" which was why he abducted Gideon to sell to him but he refused to disclose the location where he wanted to sell the boy to me," he stated.
An eyewitness who pleaded anonymity also told Vanguard that this was not the first time a child would be missing or found in their house but because they were not really sure that was why they could not do anything about it but this has proved that the family of Mrs. Okon was behind the dastardly act all this while.
He said: "They have a lot of taxi's and tricycles but they don't work neither do they trade or do business. We never knew that this was what they specialized on, stealing peoples children and selling them both within and outside Calabar.
When contacted the Police Public Relations Officer in the state, ASP Irene Ugbo confirmed who confirmed the incident said that four suspects have been arrested and investigation was ongoing to know the depth of the matter.
"I have asked the people in charge to brief me on the matter so that we can give you more information but for now four suspects have been arrested and investigation is ongoing to ascertain the depth of the matter, "she said.