By Levinus Nwabughiogu
ABUJA—House of Representatives Committee on Niger Delta Affairs, yesterday,  said that it was "embarrassing" that the Ministry of Niger Delta was still foot-dragging on the completion of the East-West Road over the years.
Chairman of the Committee,  Essien Ekpenyong, made the remark at the budget defence of the Ministry of Niger Delta.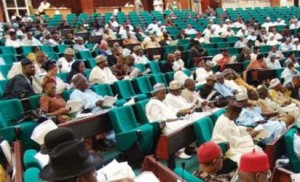 He said: "It is a fact that there are many uncomplimented projects all over Niger Delta region. Something drastic must happen to move the Niger Delta forward. The most embarrassing problem is the non-completion of the East-West Road."
He also pointed out that the housing projects, skill acquisition centres and  Perembiri electrification project in Bayelsa State, were yet to be completed.
Lamenting the abandonment of projects at various stages, Ekpenyong said: "This committee will see the House leadership to review the new projects. The 104 new projects introduced into the Niger Delta Ministry budget for 2018 and the complete ones will gladden the minds of the Niger Deltans so that they can get value for their money."
Responding, Minister of Niger Delta, Pastor Usani Usani, said that N20 billion had been earmarked in the 2018 budget for more work on the road.
According to him, lack of funds and late passage of the Ministry's 2017 budget in June, 2017 slowed down the execution of the East-West road project.
He decried the attitude of some local contractors who were not faithful to the contract agreement.
He also lamented the situation where some contractors get more funding than others.
The Minister, however, said that discussions were on course to bring in private investors.
Meanwhile, the total budget for Niger Delta Ministry for the fiscal year is N56.33 billion.
Of this figure, the  overhead is N1.2 billion, concurrent is N877 million while the capital budget is N53.8 billion.