AWKA—DANIEL Elombah, publisher of Elombah.com, yesterday said the reason he was arrested by  operatives of the Special Anti-Robbery Squad, SARS, on Janauray 1, 2018, was yet to be communicated to him.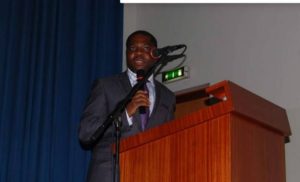 Elombah and his brother, Timothy, editor of the online platform, were arrested by SARS operatives, who had stormed their Anambra residence  on January 1.
Six members of the family were arrested.
Narrating his experience via Facebook, the publisher said about 15  armed SARS operatives scaled the gate into his compound on the day they were arrested.
Daniel explained that the officials ransacked his house before taking  six adult males, including himself, away.
According to him, all attempts to inquire the reason for their arrest proved abortive, as the officials told them that they would be told at the station.
"On the 1st day of January 2018, men of the Federal Special Anti-Armed Robbery Squad, SARS, numbering about 15 and armed to the teeth stormed our family compound in Edoji Uruagu Nnewi, Anambra state," Daniel wrote.
"The men who struck around 5:am on the new year day climbed over the gate with their ladder and ransacked the entire house. At the end of the operation, 6 adult male members of the family including myself were handcuffed, herded into a rickety bus and driven to the SARS Nnewi office where we were briefly detained.
"Let me emphasise that up till now the Police have not revealed to me and Izuchukwu our alleged offences.
"No one has informed me why I was abducted from my country home, handcuffed like a criminal and transported in a bus over a very bad road for 700 miles to Abuja. Izuchukwu was assaulted, slapped, punched and beaten.
"We were physically and psychologically tortured and traumatised.