By Dapo Akinrefon
PRESIDENT-GENERAL, Urhobo Progress Union, UPU, Olorogun Moses Taiga, has told the Federal Government to jettison the establishment of cattle colonies for Fulani herdsmen, saying no inch of land in Urhobo nation will be ceded for the purpose.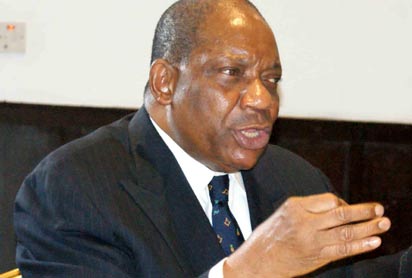 While he raised the alarm of Fulani herdsmen invading parts of Urhoboland, he called on President Muhammadu Buhari and Governor Ifeanyi Okowa of Delta State to wade into the matter before it gets out of hand.
Addressing newsmen in Lagos, yesterday, Taiga faulted the Federal Government on the proposed cattle colony, saying: "Cattle rearing is a private matter and individuals should make their private arrangements, just as crop farmers do in that regard."
On the proposed cattle colony, the UPU president said: "I want to use this opportunity to inform the Federal Government that the Urhobo nation is against the proposed cattle colony and the Urhobo will not cede an inch of their land for the purpose of establishing a cattle colony. Has government established cassava, yam, cocoa or plantain colonies? These squatters and trespassers have to stop."
Also, no colonies have been established for poultry farmers throughout the length and breadth of Nigeria. Why the special arrangement for cattle farmers? They should sort out themselves peacefully and stop behaving like an army of occupation.
"The herdsmen issue is a fundamental problem, calling for special attention. We therefore, need a major policy of aforestation. Let us plant trees and grow the forests. Also, we need to increase our irrigation projects. There was a time that the Lake Chad Basin was as large as the arable land in the entire South East of Nigeria. Today, the lake is not larger than Yaba in Lagos. In the long term, government is to explore the movement of cattle by rail and lorries. Automation is preferred and used years ago, instead of movement by land through arable land."