….25 others demoted for drunkenness, incivility to public
By Evelyn Usman
LAGOS—Nine policemen have been dismissed from the Police over offences ranging from corruption and  discreditable conducts, between September and December 2017, in Lagos.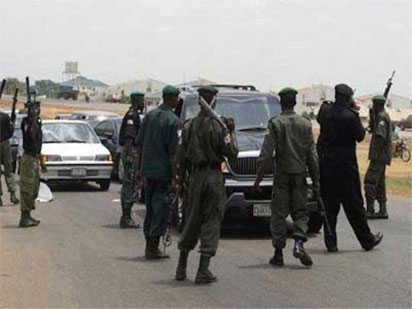 Also, 25 officers were demoted for being drukn while on duty.
The Lagos State Police Public Relations Officer, Chike Oti, said this while reviewing the command's disciplinary scorecard in the last three months.
Oti, a Superintendent of Police, said  the action was aimed at keeping up with promise of the Commissioner of Police, Mr Imohimi Edgal made to   Lagosians    on assumption of office to rid the force of corruption and indiscipline.
A total of 94 erring policemen according to him, were punished for various disciplinary offences within the months under review.
Giving a breakdown of the figure, the command's image maker said: "Nine officers were dismissed for offences ranging from discreditable conduct, corrupt practice, disobedience to lawful order and falsehood.
"25 others were demoted for offences ranging from gross insubordination, drunkenness, incivility to members of the public and leaving their  beats.
A total of 60 Inspectors and rank and files were awarded the punishments of major and minor entries.
"The Commissioner of Police said that the punishments handed down to the unruly officers should serve as deterrent to others who may wish to toe the path of ignominy.