By Luminous Jannamike
ABUJA—As the year 2018 begins, Christian Association of Nigeria, CAN, yesterday, called on Nigerians to awaken their political consciousness and be actively involved in determining the direction the nation turns, saying that the leaders may not get it right in every facet without the positive input of the citizens.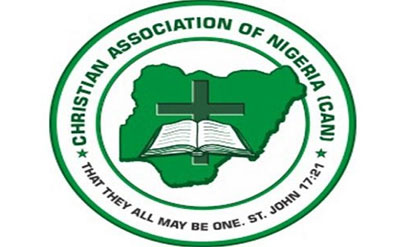 CAN President, Rev. Samson Ayokunle, in a New Year message in Abuja by his Special Assistant, Media and  Communications, Pastor Adebayo Oladeji, said: "As we enter into this New Year, it's natural to reflect on the previous year and consider gains and losses. Every eligible voter should go and register. Voters card is the power of the electorate to elect whoever you want. If you are involved, you get the leader you demand and if you failed to be involved, you get the leader you deserved.
"Nigeria will be a better country if justice and the fear of God are jointly upheld by both the government and the governed."
Rev Ayokunle also urged politicians to shun hate and inciting speeches, adding that those occupying positions of authority within the three tiers of government must strive hard to make the much-awaited dividends of democracy available to the people, saying: "Let there be rooms for gainful employment for our youths roaming the streets."
While commiserating with the families of the innocent Nigerians who met their untimely death in 2017 as a result of communities, farms and churches' attack by herdsmen, the CAN President appealed to security agencies to be dedicated and loyal in their duties to the nation,  saying that "they have what it takes to stop the needless bloodletting in the country."
He  called for all and sundry to return to God in repentance with a view to obtaining God's healing for the country and His restoration of all losses in the past years.
"It is only in our repentance that God will look down from Eternity to heal our land and send to us grain, new wine and olive oil in abundance to satisfy our needs. Nigeria will no longer be an object of mockery among the surrounding nations. 2018 will be better than the departed 2017," he added.