The annual conference of the Muslim Media Practitioners of Nigeria (MMPN), Lagos State chapter will hold its maiden conference today.  The event which will hold at the Multipurpose Hall, Lagos Secretariat central Mosque, Alausa, Ikeja, Lagos, is expected to be declared open by Governor Akinwunmi Ambode of the state.
The theme of the one-day conference is "Islam, Muslims and the Nigerian Media"
According to MMPN, Lagos chairman, Alhaji AbdulKabir Alabi the choice of the conference's theme as well as topics was in line with the MMPN's objective of creating a platform where contemporary issues about Islam, Muslims and the media would be discussed with a view to providing better understanding and enlightenment.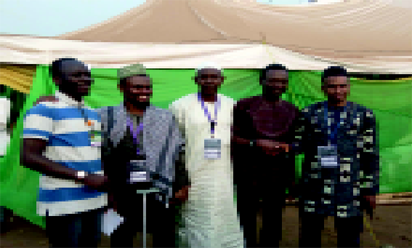 He said: "Prominent scholars have been invited to handle the theme.
"From Iwe Irohin till date: Analysis of Reportage of Islam and Muslims in the Nigerian Media" to be anchored by Alhaji Liad Tella, Senior Research Fellow, Department of Mass Communication, University of Ilorin.
"Imperatives of Media Ownership by Nigerian Muslims" by Prof. Lakin Akintola, Lagos State University, Ojo, Lagos. 'A Critical Analysis of Media Use Habit Among Nigerian Muslims' by Dr. Ismail Ibraheem, Department of Mass Communication, University of Lagos, Akoka, Lagos.
"Also invited to discuss these topics are media scholars and experts such as Dr. Misbaudeen Akintunde Akanni, School of Communication, Lagos State University; Dr. Qasim Akinreti, Chairman, Lagos State Council of the Nigeria Union of Journalists (NUJ); Alhaji Abdulwaheed Odusile, National President of NUJ; Alhaji Wahab Alabi Oba, Chief Press Secretary to Kwara State Governor; Alhaji Abdul Razaq Abdus Salaam of Voice of Nigeria (VON); and Hajia Sekinah Lawal, Chairperson, Nigeria Association of Women Journalists (NAWOJ), Lagos State.
"The event will also feature presentation of two categories of Awards. This is intended to celebrate excellent performance in the management of Hajj operations for Nigerian pilgrims, and also to acknowledge exceptional leadership by Muslims in private and public establishments: Amirul Hajj of the Year (for efficient coordination of Hajj Operations); Award of Distinction (for exceptional and distinguished leadership in private and public establishments).
"The first category is a follow-up to our last Symposium held on July 20, 2017 which examined Hajj Operations and Media Responsibility. Nominees have emerged for the two categories and award presentation ceremony will draw the curtains on the conference," he said.