As court orders Multichoice to pay N5.9bn damages
BY Rotimi Agbana & Shettima Margret
Bringing the legal battle on copyright infringement between South African firm, Multichoice, and the Musical Copyright Society of Nigeria Ltd/Gte to an end, the Federal High Court on January 19, 2018, awarded the whooping sum of N5.4billion in "special damages" against Multichoice Nigeria in favour of Musical Copyright Society of Nigeria Ltd/Gte, MCSN, a copyright infringement tussle which has been in court since September 19, 2011.
In a judgment on Friday, Mohammed Idris, the judge, struck out Multichoice's claims against the defendant, the Musical Copyright Society of Nigeria Ltd. (MCSN)/GTE.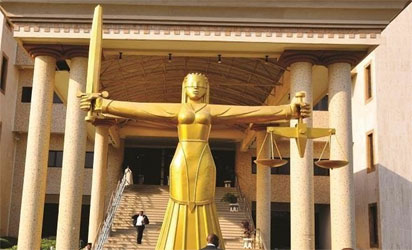 "The court having delivered judgment this 19th day of January, 2018, striking out the plaintiff's claims, it is hereby ordered as follows: That judgment is entered in favour of the defendant/counter-claimant in the following terms: N5,490,652,125.00 only as special damages."
The court further ordered Multichoice to pay N200 million and N309 million respectively as general and aggravated damages respectively in favour of MCSN.
In September 2011, Multichoice had dragged MCSN to court in Suit No. FHC/L/CS/1091/11 seeking an injunction restraining the copyright collection society from asking them to obtain copyright licence for the broadcast and communication to the public of musical works on the radio and television channels operated and distributed by Multichoice.
According to Multichoice, MCSN was not licensed or approved by the Nigerian Copyright Commission as a collecting society. The suit had come after MCSN wrote to Multichoice in 2011 demanding N4.1 billion as cumulative copyright and royalties for its body of works used by the latter during the airing of its programmes.
In its counter-claim filed before the judge, MCSN accused Multichoice of copyright infringement on 18 songs in its repertoire, including 'Konko Below' and 'Never Far Away' by Nigerian masked musician, Bisade Ologunde (popularly known as Lagbaja).