By Samuel Oyadongha
YENAGOA-AFTER nearly one month of persistent fuel scarcity, motorists can now heave a sigh of relief as the scarce commodity is now available.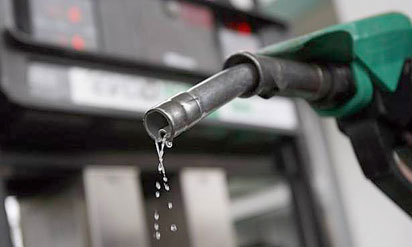 Many filling stations now sell to motorists with no queue across Yenagoa metropolis.
This reporter who went round town to monitor the situation observed that though the price remained high, motorists now drive into filling stations with ease to buy fuel.
Also, black market operators who were selling in jerry cans along major roads in the state capital during the scarcity period at N300 per litre have been put out of business following the availability of the product in most of the filling stations.
Many of the stations that were under lock and keys during the scarcity have started selling the product ostensibly due to high price of N230 per litre.
Aside the Nigeria National Petroleum Corporation (NNPC) mega station, which sells at N143 per litre and has long queue, others have no queue as motorists and other product users could be seen procuring fuel with ease.
"The fuel situation has improved greatly. You can drive into the filling stations having product with ease and purchase fuel though at N230 per litre.
"The NNPC mega station is the only place in town where you can get the product at N143 per litre and that is the only reason why you still see long queue there," said Collins Tarila, a civil servant.
He however lamented that most of the filling stations have adjusted their metres and are under dispensing to members of the public.