By Peter Okutu
ABAKALIKI—Chairman of the South East Governors Forum and Governor of Ebonyi State, Chief David Umahi, urged Nigerians to diversify their sources of income instead of depending on oil revenue as a means of economic empowerment.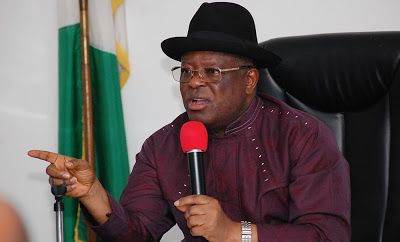 Governor Umahi in his 2018 New Year message signed by his Chief Press Secretary, Emmanuel Uzor said Nigeria has lost her major source of economic survival which was agriculture and had lived on petroleum over the years. According to him, the development has been responsible for the economic crisis faced in the country.
He said part of his administration's target for 2018 was to make agriculture the main stay in Ebonyi State, adding that with the globe tilting towards electronics, it would soon be impossible for anybody to buy oil.