BY BOLUWAJI OBAHOPO
LOKOJA – The Director General, Media and Publicity to Kogi Governor, Mr. Kingsley Fanwo has urged Kogites of all walks to pull behind the administration of his boss, Yahaya Bello in order to build a better and more prosperous Confluence State.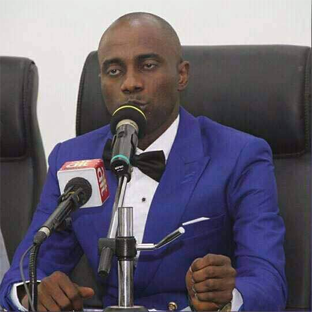 Fanwo who made the appeal in Lokoja on Tuesday said the greatness of the state is more important than the victory of any party in the 2019 polls and charged political players not to heat up the polity.
He said this year, being a pre-election year will present a tempting platform to further polarize the state. He however, urged politicians to resist the temptation of driving the state to a volatile level.
He said, "Governor Yahaya Bello emerged through uncommon situations in order to take uncommon steps to achieve uncommon results for the uncommon turnaround of our dear state.
"In doing this, toes will be stepped on; egos will be bruised. The civil service reforms were very challenging. It was an absolute necessity to straighten the bones of our statehood. In doing so, pains were undoubtedly felt.
"Let me apologize to the saints who went through the pains with the sinners. We have gotten over that phase. Government felt your pains. Let us move forward, see the pains as a sacrifice for the obvious gains recorded.
"Our State must emerge from the ashes of wanton criticism, some of which were negative, destructive, derogatory and subversive. Our prosperity as a state is more important than the political gains of a few. We are a proud people; we are Kogites".
Fanwo said Governor Yahaya Bello has vowed to concentrate on governance in 2018 rather than politics, admitting that government has a lot of ground to cover.
He said government has surpassed expectations in the areas of civil service reforms, agriculture, water provision and infrastructural development, expressing hope that government will continue to strive for a better Kogi State.