Following extensive consultations held with stakeholders in the Eti-Osa/Lekki-Epe Expressway of Lagos State, the Lekki Concession Company Limited (LCC), has announced a review in toll tariffs at the Admiralty Circle Toll Plaza and the Lekki-Ikoyi Link Bridge Toll Plaza with effect from Thursday, February 1, 2018.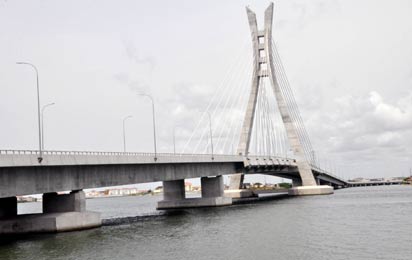 In  a  statement the toll fare increase was as a result of current economic and business realities that have adversely increased the cost of operations and maintenance of the company's loan obligations.
The Managing Director, LCC, Mr. Mohammed Hassan noted that the feedback and recommendations received during the series of consultations held in December 2017 with stakeholders in Eti-Osa Local Government area and its environs considerably influenced the new toll fares to be paid by motorists plying the Expressway and the Link Bridge.
Mr. Hassan said: "Since the commencement of tolling in December 2011, the toll tariffs had remained the same despite the continuous increase in the cost of operations to ensure that the toll plazas and the road infrastructure are well maintained. The toll review has also become necessary to enable the company meet its loan obligations to its local and foreign lenders, considering the fact that foreign exchange rates have continued to increase astronomically in the last couple of years. LCC cannot continue to operate or provide the services required from us if we do not review the toll tariffs".
Many of the consulted stakeholders including traditional rulers & community leaders, residents' associations and youth groups, Eti-Osa Local Government officials, members of the media as well as members of the National Union of Road Transport Workers (NURTW) in Eti-Osa Local Government Area agreed that there was a need for constant upgrade of road facilities, as the Eti-Osa/Lekki-Epe corridor was rapidly becoming an international economic hub for investors.
Reacting to the new toll fares for branded commercial vehicles popularly called 'Danfo', Chairman, National Union of Road Transport Workers, NURTW, Jakande, Eti-Osa Local Government chapter, Alhaji Taofeek Oluwa, commended the foresight of LCC in consulting with leaders and members of the NURTW in Eti-Osa LGA.