By Juliet Ebirim
Chief Mrs. Amina Titi Atiku Abubakar, wife of former Nigerian Vice President, Alhaji Atiku Abubakar, will be honoured in the United States of America, at the US-Africa International Women's Day Conference & Excellence Awards, which holds in Las Vegas on the 30th and 31st March 2018. This is in recognition of her pioneering and consistent role as a passionate fighter against the scourge of human trafficking that has swept through Nigeria and Africa over the past three decades.
Through her Non-Governmental Organization; Women Trafficking & Child Labour Eradication Foundation (WOTCLEF), which she officially founded 18 years ago, she has consistently fought the evil practice undeterred by threats to her life and operational constraints. Her pioneering efforts led to the bill passed by the Nigerian national assembly to establish the National Agency for the Prohibition of Traffic in Persons (NAPTIP), through The 2003 Trafficking in Persons Law Enforcement and Administration Act.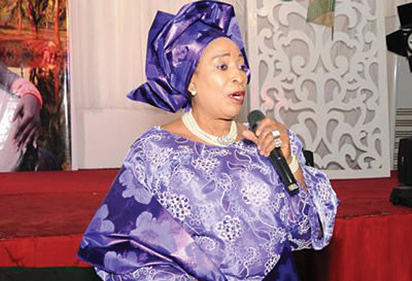 In a telephone chat, the publisher of Africa Informer magazine, US based Peter Roc Onwuka- Smarty, who is the organizer of the annual event said, "Mrs. Atiku's efforts over the past two decades must be appreciated and recognized. We are also publishing a book – "18 Years of WOTCLEF : Fighting the human trafficking scourge in Africa," at the event to further draw the attention of many African and American women leaders who are attending the event to this menace to mankind."
The last edition held in Dallas, Texas in March 2017 and  Mrs. Rashida Bello, First Lady of Kogi State was one of the special guests and participants at that event.