Mr. Chinenye Nwekpe, a Medical Laboratory Scientist with the National Orthopedic Hospital, Enugu has urged parents to ensure they keep their environment clean at all times for the overall wellbeing of their families.
Nwekpe, who gave the advice in an interview with newsmen on Saturday in Enugu, said that a clean environment would also help to prevent Lassa fever.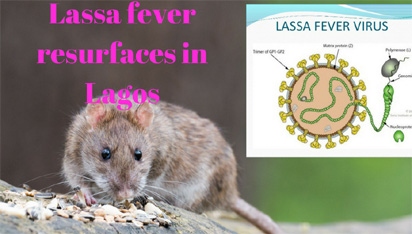 He noted that clean environment would help to keep off rodents and rats in the environment as well as in the homes.
The expert advised parents to always educate their children on the need for good environmental hygiene, adding that it would help them to be conscious about their safety health-wise.
"When you begin to train a child on how to keep his or herself clean as well as the surrounding in which he lives, it will be part of him and this will prevent him from contracting diseases,'' he said.
Nwekpe called on schools' managements to re-introduce the hand washing system that was being practiced some years back.
"Hand washing will go a long way in preventing pupils and students from contracting diseases like Lassa fever,'' he said.
He urged Enugu residents to begin to carry out sanitation exercise in their environment every week as well as avoid coming in contact with blood and body fluid of animals.
NAN