By Ayo Onikoyi
King of world sound and Juju maestro, King Sunny Ade hardly steps out with any of his wives and he has never owned up as to how many wives he has but on Wednesday something pushed him to flaunt them all on Instagram.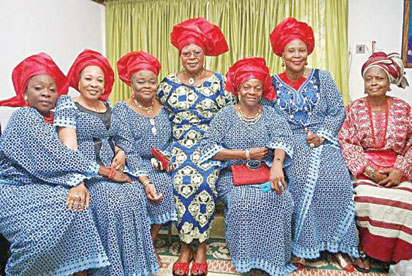 Of course, the norm on the social media on Wednesdays is brandishing what is termed 'Woman Crush  Wednesday" and the iconic musician took the plunge.
With the picture of the whole seven women, he posts, "My Women Crush  Wednesday"  and he has since been generating comments.