International attention will return to Kenya as it hosts the 2018 ITTF Africa top 16, 29-years after such event in the country.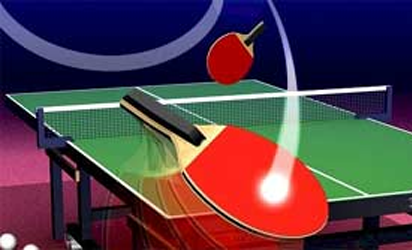 The event which would hold from March 1-3 in Nairobi will welcome the best 32 players in the continent.
The President of Kenya Table Tennis Association (KTTA), Andrew Mudibo, said the country is ready to stage the prestigious tournament which serves as qualification for the 2018 ITTF World Cup.
"90 percent of the preparations has already been completed, and we are remaining with just a few loose ends to tie up,'' Mudibo said in a statement.
"The event will hold in Moi International Sports Stadium, Kasarani indoor Gymnasium in Nairobi and the Kenya Government through our Ministry of Sports are fully committed in putting up a strong event," he said.
On the eagerness of Kenyans to watch the best of the continent, the KTTA president said: "many Kenyans who we talk to are looking forward to watching the best players in Africa.
"This is good for us as most of the times it is the strong sports like football, rugby and athletics that attract large crowds but this time round we hope the Kenyan fans will be part of this.
"KTTA will go all out to publicize the event to the Kenyan public for them to come and enjoy the games.
"We shall also be giving access to schools to bring their students to watch and maybe one of them will pick up the sport and be the next Segun Toriola, Quadri Aruna, Omar Assar or even Olufunke Oshonaike.
With a target of February 2018 to round-up the preparation, Mudibo said "we are working round the clock to ensure everything is in place and our target is to make sure we are ready to roll by February.
"Kenya has always hosted major Table Tennis tournaments in the past. We have always been good hosts and I believe we will continue to improve more.
"The championship would impact on the image of the sport in the country.
"When we agreed to host the event our main aim was for this tournament to leave a legacy which we can be able to build up in exposing the game to more Kenyans and the business world.
"By so doing, we can get the required support to be able to compete with the rest of Africa and the world in the nearest future," Mudibo said.
The president said that ITTF and ATTF have provided high-class equipment for the tournament, saying the equipment would be use to promote the sport in the country after the event. (NAN)