By Elizabeth Uwandu
LAGOS—The  Managing Director of Poise Graduate Finishing Academy,  PGFA, Mr. Asher has urged Nigerian youths to key into Career KickStart, a  programme designed to help  disadvantaged youths become competitively employable within the job market.
Recognizing the hurdles that disadvantaged youths face in the labour market, he said that innovative solutions have to be directed to improving access to quality education and job opportunities.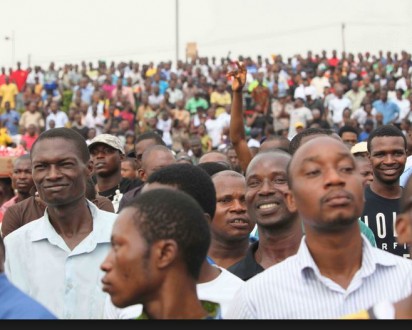 These solutions, according to him, improve the employability skills, ICT skills of participants and expose them to internships and permanent job placements.
Adeniyi said that  the beneficiaries of the career kickstart training have been both university graduates who lack employable skills and cannot self-sponsor themselves financially for the employability training.
"Our experience is that these disadvantaged youths lack experience in the formal job market; and face several self and social discrimination on the basis of gender, disability, race or ethnicity amongst others; and are often geographically isolated with poor access to quality education and job opportunities", he added.
The Career KickStart programme, he explained  is embedded with the responsibility of bridging the gap between the knowledge gained from the formal educational sector and the knowledge, skills and abilities required to function effectively in today's global work environment.