…Lament exorbitant cost of Right of Way
…'Re-engineer mistakes of oil sector with mobile economy'
By Tare Youdeowei
STAKEHOLDERS in the Information Communication Technology sector, have come together to evaluate how Nigeria,  businesses and innovations are responding to what many people have tagged Mobile Economy, where the number of active mobile phone users in the country stands at 137 million as at September 2017.
This was done at the 4th edition of the Nigeria Mobile Economy Summit and Expo (NIMES), with the theme The Mobile Economy Impact in Nigeria: Policy, Innovation and Investment, held in Lagos. It was organized by the Centre for Cyber Awareness and Development (CECAD), with the endorsement of the Federal Ministry of Communications.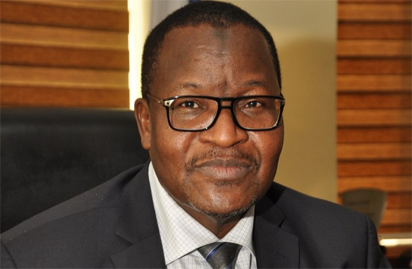 Stakeholders, which cut across Nigerian Communications Commission (NCC), National Information Technology Development Agency (NITDA), Association of Licensed Telecommunication Companies of Nigeria (ALTON), Association of Telecommunications Companies of Nigeria (ATCON), Institute of Software Practitioners of Nigeria (ISPON), Nigeria Internet Registration Association (NIRA), National Broadcasting Commission (NBC), Nigeria Internet Group (NIG), the media community as well as participants  from key players in the banking, telecom, software, hardware of the nation's ICT industry, to mention a few, x-rayed the Nigeria Mobile Economy index, and answered the questions of how the mobile economy can be leveraged to encourage skills and innovation.
After a deliberation on issues stakeholders observed that mobile technology, among other things, is not part of the economy, but is the economy itself, and technology should be applied to make lives better.
Making a case for difficulties in providing infrastructure, the stakeholders noted; "21st century technologies are a weapon to fight all issues, ranging from economy, transportation, education, agriculture and other sectors.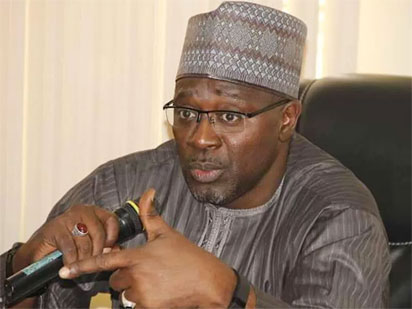 The mobile economy has given people big power and weaponry to fight the cyber welfare. Sadly, the cost of Right of Way in Nigeria is outrageous and it contributes to the reasons why the country is not getting it right in the area of providing seamless communication infrastructure that drives the mobile economy."
Pointing to mobile economy as the next big job creator, it was noted that; "Leveraging mobile economy has the huge potentials to create jobs, as it gives people the opportunity to do businesses without necessarily having a physical office. Nigeria is more of a mobile economy because of the huge population using mobile phones.
This invariably means that the mobile phone is the best channel to enhance the country's digital transformation."
Harping on learning from experience, stakeholders agreed that; "Though, manageability of oil remains an issue in Nigeria, oil is still very relevant, but the mobile economy can be used to re-engineer the mistakes of the oil sector, so it can become an alternative. Government needs to provide definite policy direction in the nascent digital economy in which the country hopes to leverage ICT as a key growth enabler.
"While broadband is expected to contribute to GDP, a combination of expertise on standardisation and access to IT products and solutions produced locally will engender the needed productivity to improve the GDP. We say this because broadband is productivity in ubiquity."
On innovation it was noted that Nigeria has the needed expertise to do even better than the foreigners, if given the opportunity, but our mindsets, sometimes, hinders indigenous innovative efforts due to poor patronage. "Innovation, which can only be achieved through education backed by the right policies on local production, must be emphasised.
Hence, there is a lacuna in our education system, where ICT-related curricula have become outdated and out of touch with the reality in the industry making ivory towers produce students whose skills are at variance with the industry skills requirements."
It was not all gloom for the industry as the stakeholders proffered solutions, if they implemented and adhered to, will move Nigeria's economy several steps ahead.
They suggested that; "It is time to stop looking at our mobile phone from the outside and begin to look at it from inside. This will help citizens to be more innovative in churning out solutions that will help drive the country's economy.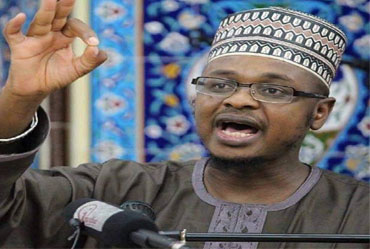 "Nigeria needs to quickly move to Internet Protocol Version 6 (IPV6) to enhance the skills and knowledge of Nigerians, especially the youths. This country needs to collaborate with other countries in the area of artificial intelligence, robotics, big data, analytics, cloud, hackaton, visualization and cyberspace weaponisation."
To grow the economy the stakeholders implored; "There is a need to encourage more investment from both local and foreign investors to explore the untapped ICT industry. Mobile economy cannot be driven without broadband, so efforts must be made to make broadband more available. This will help drive the mobile economy in the area of eLearning, ecommerce and entertainment.
"Hence, ICT is a veritable tool for economic development and indeed, broadband penetration must be accelerated to speed up delivery of ICT innovations in Nigeria, as penetration currently stands at 21 per cent with a projected 30 per cent by 2018.
In this light, the government should patronize and help to create markets for the indigenous mobile application developers. There should be a deliberate policy on local production in the Information Communication Technology industry."
To cap it up, it was proffered that to boost the country's education system; "There is a need for university authorities to constantly re-jig their ICT-related curriculum and not wait for the government.
The government should also empower SMEs to be able to run their business more effectively by removing bottlenecks and giving opportunities to leverage on ICT for growth. Government needs to encourage capacity building in sciences by supporting students and university lecturers majoring in technical courses through innovation funding."