By Chidi Nkwopara
OWERRI—IMO State Government has been challenged to publish the list of contractors and the roads they constructed in the state from 2011 till date.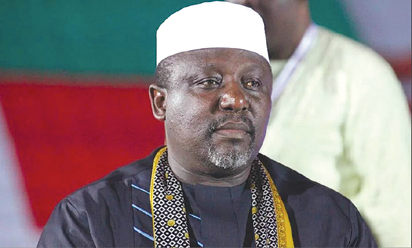 A former political appointee in the Ikedi Ohakim administration, Chief Willie Amadi, who threw the challenge during a chat with journalists in Owerri, also alleged that all contracts for projects like roads, have no contractual identity.
"The contractors are not known and will never be known. All we see are some hungry looking comedians with wheelbarrows and dilapidated manual machines/equipments, playing on our roads," Chief Amadi said.
While describing the situation as "pitiable," Amadi said the state would pay severely for what he called " this brazen stealing and looting of the state money, averaging over N1 trillion in the past six years.
"Statistics shows that the state is indebted to over N100 billion as at December 30, 2017," he noted.
Answering a question on land matters, Amadi said there are legal guidelines for  revocation  or acquisition of land, pointing out that it must be for an overriding public interest and use.